Supplier quality management systems & Industry 4.0 success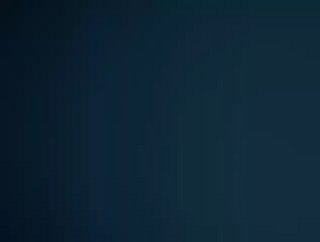 Evan Sloss, Director EMEA at iBASEt, offers six reasons as to why supplier quality management systems hold the key to Industry 4.0 success
Manufacturing has significantly altered in recent years, with organisations having to respond quickly to change, become increasingly resilient and collaborate more with their supply partners. 
Growing numbers of manufacturers have been sharing operational data with partners and suppliers as part of their Industry 4.0 strategy, looking to build resilience and interoperability. As investment in Industry 4.0 builds to an estimated US$165.5bn over the next five years, more and more manufacturers will work with suppliers in digital ecosystems.
Team-mates, not vendors
These ecosystems are increasingly crucial for complex discrete manufacturing where up to four-fifths of a product's content comes from third-party suppliers, designers and developers. This approach only works if – right the way from manufacturers and suppliers to distributors and customers – everybody plays as a team. Suppliers are not just 'vendors': they form part of the value chain.
However, with operations managed separately, in parallel and with limited oversight, it is easy for siloes to form, making collaboration difficult. This prevents the supply chain from becoming an extension of production processes, making collaboration, quality optimisation and compliance more difficult.
Leaving legacy processes behind
To make their ecosystems more transparent, manufacturers are turning to Supplier Quality Management (SQM) systems, as they realise home-grown and paper-based quality management systems are no longer fit for purpose.
Here are six reasons why SQM is becoming increasingly crucial for manufacturers in the Industry 4.0 era:
Accelerate compliance and quality resolution through better communication
Regulatory compliance is critical for those manufacturing complex, highly engineered products. 
When issues arise, a quick resolution limits problems to a blip in production, preventing them from escalating into a costly delay. For example, if a nonconformance issue was identified, rather than sending an email or making a phone call, SQM sends instant automatic notifications, accelerating the resolution process.
The mixture of channels used in legacy processes leave the door open for confusion or mixed messages – especially within large multi-nationals that work across different time zones. Providing the same interface and process for communication, SQM underpins consistency that allows suppliers to implement without confusion.
Optimise supplier quality with real-time testing
Dynamic state switching allows manufacturers to adjust testing procedures automatically, with testing standards based on real-time supplier quality performance. This automatically tracks supplier quality based on pre-defined metrics. As supplier quality performance improves, sample sizes can be lowered and quality procedures made less stringent, saving time on production. 
On the other hand, if performance declines, SQM can tighten inspection procedures and increase sample sizes. This reduces waste on extraneous tests, makes it easier to identify high performers, gives all suppliers a fair chance, and makes the process leaner overall.
Simplify new product introduction
SQM optimises new product introduction, making it easier to design quality into products and processes, avoiding compliance issues downstream. It also allows engineers to view and analyse historical quality performance of individual suppliers, parts, and materials, so past mistakes are not repeated, and material problems are corrected at the start.
With up to half of a product's launch costs invested upfront during the design phase, it is crucial to have complete visibility and an understanding of potential supplier quality issues.
A supplier's knowledge of their products is a valuable resource for manufacturers; SQM helps engineers take advantage of this experience by enabling closer supplier collaboration and input throughout the development and launch process.
Leverage real-time supplier quality data
Digital transformation has given many manufacturers an insatiable appetite for finding new pieces of data and feeding it into artificial intelligence and machine learning tools to create product intelligence. 
SQM drives data analysis in the right direction by combining with other production systems such as Manufacturing Execution Systems (MES), or sustainment systems such as Maintenance, Repair, and Overhaul (MRO), using data to uncover or predict quality issues. 
These insights would be virtually impossible to see with human analysis or ordinary computer applications, making SQM an integral component of an Industry 4.0 strategy.
Extend the value of ERP
Contrary to what vendors might claim, ERP systems are not the best option for managing supplier quality: they do not work well when frequent changes are needed, or when real-time quality discrepancies must be acted upon quickly as issues arise. ERP is a system of record, while SQM works in real-time to enable timely action.
Manufacturers need a system that's in complete alignment with the shop floor, communicating instantly when supplier quality issues occur. 
SQM enhances the overall value of ERP, taking over a critical function and managing it more effectively. This way only the necessary data is included in financial statements and monthly reports.
Gain competitive advantage
The supply chain disruption manufacturers have experienced since the start of the pandemic has put real pressure on supplier quality. Many were suddenly forced to change suppliers, risking lower quality, higher transition costs, and inefficient production that reduces profit. 
SQM can turn these problems into a competitive advantage, giving decision makers critical up-to-the-minute information about supplier quality, which can differentiate those with a superior competitive advantage in the Industry 4.0 era.
Quality in a time of change
Almost all manufacturers had to manage supplier disruption during the pandemic. Some quickly discovered their processes for managing supplier quality were no longer fit for purpose. As manufacturing simultaneously speeds up and becomes more complicated and digital, it no longer makes sense to manage supplier quality in a silo, or through ERP systems. 
SQM systems allow manufacturers to move forward, confidently capitalise on digital investments made to date, and ensure that the highest level of quality is maintained – regardless of any disruptions that might be faced.