UK begins production of Valneva COVID-19 vaccine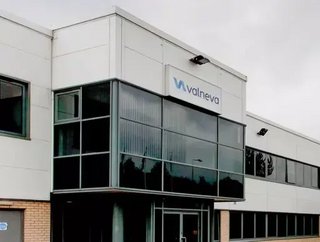 Since its initial partnership with the UK Government in September 2020, Valneva has started commercial manufacturing of its COVID-19 vaccine candidate...
for COVID-19 currently in clinical trials in Europe, the UK government reports that Valneva's VLA2001 vaccine candidate has started commercial manufacturing in Livingston, West Lothian, Scotland.
The announcement follows a multi-million pound, joint investment made by the UK government into the facility in 2020 as part of an agreement in principle to secure early access to the vaccine. The UK has already secured 60 million doses, with an option to acquire a further 130 million id proven to be safe, effective and suitable.
Valneva in the UK: advancing vaccines for better lives
Valneva is a specialist vaccine company founded in 2021. The company focuses on the prevention of diseases with "major unmet needs." Currently, Valneva has several unique vaccines in development including Lyme disease, COVID-19 and chikungunya, as well as two commercial vaccines for travelers.
Valneva's Livingston facility has been - for over a decade - producing FDA/EMA/MHRA approved commercial-grade travel vaccines. The facility will be the production hub for its COVID-19 vaccine candidate. Valneva states that the UK government will allow it to "expand the site's capacity for drug substance production, accelerate clinical development and increase the number of "
"By starting manufacturing, we will have a running start at rolling these out as quickly as possible to protect the British public if it receives regulatory approval. This facility in Scotland, backed by millions from the Government, will help us beat coronavirus and boost our resilience against future pandemics," commented Business Secretary .
Sanofi and Pfizer/BioNTech
Elsewhere in Europe, Sanofi has entered into an agreement with BioNTech where Sanofi will support the manufacturing and supply of BioNTech's approved COVID-19 vaccine co-developed with Pfizer.
"We are very conscious that the earlier vaccine doses are available, the more lives can potentially be saved. Today's announcement is a pivotal step towards our industry's collective goal of putting all the effort in to curb this pandemic," commented Paul Hudson, Chief Executive Officer, Sanofi.
Sanofi states that its priority is to continue to develop its two COVID-19 vaccine candidates, and provide BioNTech access to its infrastructure and expertise to produce more than 125 million doses of COVID-19 vaccine in Europe. 
"Although vaccination campaigns have started around the world, the ability to get shots into arms is being limited by lower than expected supplies and delayed approval timelines owing to production shortages. We have made the decision to support BioNTech and Pfizer in manufacturing their COVID-19 vaccine in order to help address global needs, given that we have the technology and facilities to do so. As always, our top priority is to focus our efforts and capabilities on fighting this global pandemic. First and foremost, we will do this by continuing to develop our own COVID-19 vaccines candidates, in parallel with this industrial cooperation," added Hudson.
For more information on manufacturing topics - please take a look at the latest edition of