UK Government Accelerates Green Industrial Revolution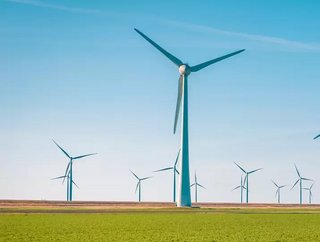 UK government announces new cash injection for clean technology and development as part of its 10 Point Plan for a Green Industrial Revolution
Six months on from the Prime Minister's publication of the '10 Point Plan for a Green Industrial Revolution', the UK government has announced plans to inject £166.5mn into the strategy to meet its world-leading climate targets, and accelerate green technology and development.
How Will the Investment be Used?
The multi-million pound investment (£166.5mn) will be awarded to innovators, businesses, academics and heavy industry across the UK to accelerate the delivery of 'game-changing technologies' needed to drive the UK's climate change ambitions and create more than 60,000 jobs. 
Specifically, the investment will develop technologies and solutions in, carbon capture, greenhouse gas removal, hydrogen, and decarbonisation for manufacturing, steel, energy, and waste. It will also help to put the UK at the forefront of 'green technologies of the future', and support the lowering of costs, increase competitiveness, and protect jobs. 
Did you know? The UK is committed to net zero emissions by 2050, and reducing its emissions by 78% by 2035 (compared to 1990 levels).
"We are determined to tackle climate change and make it win-win for both our planet and our economy. Today's major cash boost – targeted at our most polluting industries - will encourage the rapid development of the technologies we need to reign in our emissions and transition to a green economy, one that reduces costs for business, boosts investment and create jobs," said Anne-Marie Trevelyan, Energy Minister.
"Just 6 months ago, the Prime Minister set out a clear 10 Point Plan for creating and supporting up to 250,000 British jobs as we level up and build back greener from the pandemic. Today we're boosting our armoury for the fight against climate change and backing innovators and businesses to create green jobs right across the United Kingdom," added Trevelyan.
The UK's 10 Point Plan
Six months ago, the Prime Minister outlined an ambitious 10 Point Plan for a Green Industrial Revolution. The plan aims to remove 10 megatonnes of carbon dioxide, generate 5GW of hydrogen by 2030, and create 250,000 jobs. 
The investment announced by the UK government will further these commitments by: 
Investing £60mn to support low carbon hydrogen development, as well as identify and scale-up more efficiency solutions for clean hydrogen production from water using electricity, and will also create 8,000 hydrogen jobs

Investing £37.5mn to fund the largest government programme of greenhouse gas removal methods, 24 projects in England and Wales will receive up to £250,000 for innovative ways to remove greenhouse gases and store them safely, a further five will receive £4.5mn to investigate the viability of adopting greenhouse gas removal methods at scale

Investing £20mn into the development of the next generation of carbon capture, usage and storage (CCUS) technologies to deploy at scale by 2030

Investing £20mn to establish a new virtual Industrial Decarbonisation Research and Innovation Centre to accelerate the decarbonisation of key energy-intensive industries

Investing £16.5mn via the Industrial Energy Transformation Fund to develop new technologies and processes to help energy-intensive sectors cut emissions and reduce energy bills 

Investing £8mn to develop innovation projects in relation to repurposing textile waste, new clay production techniques for the ceramics industry and concrete manufacturing

Investing £4.7mn to establish a new Transforming Foundation Industries Research and Innovation Hub, to help industries work together and address common challenges, and accelerate the development and adoption of new technologies and business models
"The introduction of the Industrial Decarbonisation Research and Innovation Centre concept shows the commitment to not only fund large scale decarbonisation efforts, but to make sure we continually learn from and adapt to their early results and challenges. By enabling the Centre to build evidence on a range of areas from direct costs and emissions to skilled jobs and wider net zero policy, we believe we are creating a more adaptive and responsible path for the UK's big industry to take to remain at the forefront of a global low carbon culture," said Dr Bryony Livesey, Challenge Director for UK Research & Innovation's (UKRI) Industrial Decarbonisation Challenge.
"The role of the Industrial Decarbonisation Research and Innovation Centre will be to consider a wide-range of opportunities and challenges for the industrial sector to decarbonise– starting with the industrial clusters and our joint ambition to deliver the world's first net zero industrial hubs by 2040. The research and evidence we'll work through with our academic and industry partners across the UK will not just focus on industry itself, however, but also how it will shape society and economies at both a local and national level. It's a key part of making sure the UK heads down the most effective path with its decarbonisation efforts and I'm looking forward to starting the journey," said Professor Mercedes Maroto-Valer at Heriot-Watt University.