Why cabinet-free drive technology is a necessity in manufacturing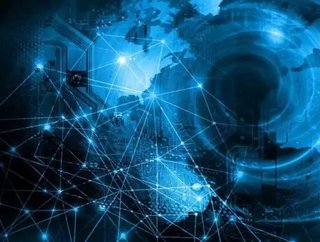 Faced with the challenge of continuously adjusting production lines, manufacturers are struggling with the amount of space available to adjust. Machine...
Faced with the challenge of continuously adjusting production lines, manufacturers are struggling with the amount of space available to adjust. Machine footprint and flexibility are two of the key drivers of change that have the potential to radically alter manufacturing for the better.
Cabinet-free
A frequent problem recognised in modern manufacturing is the reduction of the assembly production area. The importance of connectivity on the factory floor is increasingly more essential, and servo drives are vital for this process. Because of this, the number of unproductive control cabinets used to store the drives are on the rise. Traditionally, motor and control devices are separate to one another, with cables leading to the cabinet for each motor. As manufacturing sites require more production from the same space, the solution comes in the form of cabinet-free drive technology. Quite simply, electrical components that were originally placed in the cabinet can now be installed directly to the system, and drives can be mounted to innovative locations on the machine itself.
Cabinet-free technology not only eliminates the storage used allowing for significant gain in floor space, but also maintains the advantages of servo drives while reducing wiring by up to 90 per cent. Both the OEM and end user will benefit. Reduced footprint means less planning required as there is no cabinet to position and cable lengths are known, fixed and largely decreased, resulting in an overall reduction in production costs on the same floor space.
Flexibility
Modern manufacturing has to be highly flexible, adjusting to demand and new product introductions. In most cases, planning for future machine additions can often come at a significant cost, both in downtime and production price. Previously, manufacturers would have to install each drive individually into the control cabinet and then connect it to the motors which can be a lengthy task. As well as this, when wiring for safety reasons production would be paused. This is not the case for cabinet-free drive technology, which is completely modular, making it simple to install into existing production lines.
Previously, the dilemma has been how to allow for future machine additions whilst reducing mechanical design. Cabinet-free solutions, such as Rexroth's IndraDrive Mi enables the OEM to build and commission modules in their plant and manufacture in batches. In terms of improving existing line expansion, the product can be easily added without affecting the mechanisms already installed. Designed for easy integration, the modular approach also allows for the addition of future modules with no electrical changes.
Modern manufacturing requires these two key catalysts for change, and cabinet-free technology can provide space saving design that's ready for the future. The product benefits both machine manufacturers and end-users, improving past issues. The modular technology caters for manufacturing flexibility and space, enabling cabinet-free drive technology to integrate effortlessly into the future Industry 4.0 environments.
Chris Nevin is Industry Sector Manager at Bosch Rexroth