Procurement & Supply Chain
4 year supply chain delay for Toyota, as workers catch Covid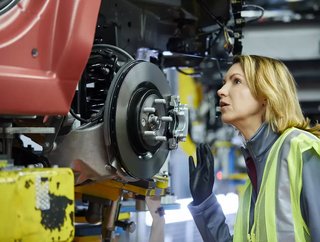 Toyota's Yaris Cross hybrid car just won the 2022 What Car? True MPG award - but supply chain delays continue at manufacturing plants in Japan due to Covid
Japan's car manufacturing titan Toyota has warned customers that they will have to wait for its new Land Cruiser SUV, for up to four years, due to delays caused by Covid-19.
Toyota was founded in 1937, Aichi, Japan and has a revenue of US$245bn.
Covid-19 sickness delays car manufacturing 
Toyota has announced that it is slowing production at several manufacturing plants all over Japan, owing to an increase in Covid-19 infections across Toyota's workers and in the factories which supply essential car parts.
"As Land Cruiser is very popular, not just in Japan but around the world, we apologise as it is expected to take a long time before we can deliver the product. There is a possibility it could take up to four years if you order now. We will continue to shorten the delivery time and we appreciate your understanding", Toyota said in a statement.
Despite supply chain shortages, Toyota wins award for hybrid electric car
Despite supply chain shortages, Toyota remains as popular as ever. This week, Toyota's Yaris Cross car won the 2022 What Car? True MPG award. The compact SUV is powered using Toyota's fourth generation hybrid electric system. 
"The Yaris Cross averaged 60.1mpg in our real-world True MPG fuel economy test – the best average figure we've ever seen and encouragingly close to its official total of 62.7mpg", said Steve Huntingford, What Car? Editor. "But even more impressively, it achieved an astonishing 103.3mpg on our True MPG town cycle."
Toyota are thrilled with the award and hope that it will make hybrid technology more appealing to consumers who are considering moving to hybrid vehicles. 
"The award and the What Car? test results are a great validation of how our market-leading hybrid electric technology delivers genuine efficiency in day-to-day driving", said Mark Roden, Toyota (GB) Operations Director. "That means not just savings on fuel costs for motorists but also lower emissions – particularly in urban areas. More than that, our self-charging hybrid technology is engineered so that its benefits are easily realised – customers don't have to compromise their lifestyle to get the best from their vehicle and the driving experience is wonderfully smooth, quiet and refined."