Procurement & Supply Chain
Are British factories an endangered species?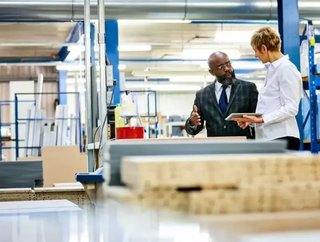 There is no doubt that the manufacturing landscape is tricky to navigate: The cost base for manufactures is at an all-time high International compet...
There is no doubt that the manufacturing landscape is tricky to navigate:
The cost base for manufactures is at an all-time high
International competition has never been more acute
Production operations have never been easier to transfer overseas
With the rate of change accelerating fast, the outlook for manufacturing is far from rosy. The basic business model for large numbers of factories up and down the country can't be sustainable in the long term.
Yes, there will always be some products that will be made locally, such as items that are produced in low numbers, items with a short shelf life, (such as pre-packed sandwiches) heavy items such as bricks and those that need to be changed quickly to adapt to market needs. However, in general, if businesses want to continue to manufacturer products in our country, then they need to think long and hard about how they can do this whilst building revenue, staying competitive and continuing to prosper as a business. 
Many manufacturers rely on their technical expertise to keep them at the bleeding edge of innovation. Others do everything they can to provide a higher quality product. These companies can often stay one step ahead of their competition, but this is not always possible for everyone. Is there another way?
Yes there is. It is called servitisation and it could possibly revolutionise manufacturing, not just in the UK, but worldwide.
The idea of manufacturers providing services is not new. At a basic level, manufacturers have been supporting their product offering with spare parts for generations. The next step in the servitisation model is to offer intermediate services such as a helpdesk, periodic maintenance, repair and overhaul. Again, many of these are standard fare and have been for a long time, even so these intermediate services present a fantastic opportunity for businesses to strengthen relationships with their customers, and provide ways to generate additional revenue streams for the business. 
But it is with advanced services where the opportunity for business growth is even greater.
With an advanced service offering the customer receives an outcome, or capability, rather than purchasing a product. For example, an office manager might sign up for the provision of 'document management solutions' rather than buying a photocopier. Similarly, an airline might enter into an agreement for a number of flying hours rather than ordering a jet engine. In northern Europe, consumers have already been offered a 'pay per wash' option as part of a trial run by their domestic washing machine manufacturer, and this trend will surely continue. 
The advantages with these advanced services are numerous for both customer and producer; the customer benefits from a 'pay-per-use' model rather than spending a large amount of cash up front.  The customer also benefits from a guaranteed product performance as well as commitments regarding product development and enhancements over time. In return the customer agrees to a longer-term contract over several years and a stronger partnership between manufacturer and customer is formed, all of which improves long-term cash flow and customer lifetime value. 
The manufacturer, instead of selling products is now in the business of selling outcomes, bundling together a range of products and services tailored to individual customer's requirements. If carried out correctly, the business transformation through servitisation should allow for a new lease of life for manufacturers up and down the country.
Who said our factories were an endangered species?