Procurement & Supply Chain
BDO: UK manufacturing continues to face supply challenges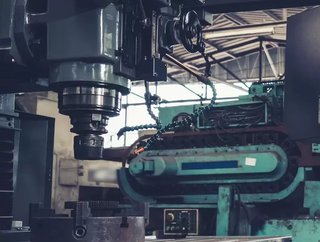 Latest BDO report on business output growth details the continuing supply chain challenges faced by manufacturers 
Across the UK, the business output growth has slowed for the sixth consecutive month. With this decrease (105,23 points in September to 103.35 in October), the UK has reached its lowest levels since March. BDO states that the supply chain disruptions and staff shortages continue to hit businesses. 
"Businesses are facing an increasingly difficult winter. Between rising inflation and a lack of staff, 2022 could be a difficult year for companies who have been forced to prioritise short-term problems over long-term growth. At the same time, consumers are beginning to see the impact of these shortages with rising fuel and energy prices, which may in turn lead to cutbacks in discretionary spending. In the final months of the year, businesses and consumers alike will be hoping that the economy can find some Christmas spirit over November and December and help take us into the new year on a high," said Kaley Crossthwaite, Partner at BDO LLP.
The manufacturing industry insights
The manufacturing industry, in particular, has seen a further decline, due to the industry being particularly affected by the supply chain disruptions and shortages of input goods, the industry "fell by 2.09 points to hit 97.03 in October - edging closer to the 95-mark which separates growth and decline," said BDO.
Despite this, the industry remains somewhat optimistic with the manufacturing industry dropping by only 0.80 points to 108.89. The industry's optimism has been driven by "the normalisation of activity across the economy, while also reflecting some of the uncertainty caused by disruption to the supply side of the economy," added BDO.
Inflation and consumer prices
Elsewhere in BDO's report, the company highlights the continued rise in inflation, representing its highest value since April 2017. "Higher consumer prices driven by an increase in the energy price cap drove the overall rise," commented BDO.
Consumer inflation has also increased by 3.06 points reaching 105.76 its highest value since October 2008. This has been attributed to the 'spiralling inflation which has led to banks being pressured to increase interest rates. 
Commenting on the findings Emma Sutton, chief customer officer, EMEA Business Transformation Oracle Consulting said: "BDO's latest data finding the UK manufacturing industry dealing with continued supply problems is just the tip of the iceberg. This is not a siloed event, continued disruption to the supply chain is wreaking havoc to already struggling businesses. And its consumers that will pay the price. One thing is certain; we need smart solutions for an intelligent exit strategy from this supply chain crisis
"To a large extent, disruption has been caused by a lack of visibility - not just visibility in terms of where their products or items are, but visibility into the partners and stakeholders upon whom many supply chains are so dependent in order to work efficiently. Businesses can no longer wait for the dust to settle. They must implement new technologies and have 360-degree visibility across the supply chain to deliver an efficient customer service. It's no wonder that 70% of consumers would be more willing to buy from a brand they knew used artificial intelligence to manage their supply chain. After all, it's innovation that drives efficiencies."