Procurement & Supply Chain
Blue Yonder: Supply Chain Execution and Risk Management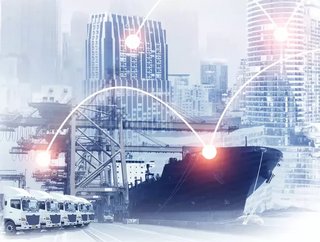 Research from Blue Yonder & Reuters Events in Supply Chain reveals the priority strategies and investments for  supply chain execution & risk management
Following a year of extreme changes in the logistics industry, Blue Yonder - in partnership with Reuters Events Supply Chain - has analysed the responsibilities of supply chain professionals and what is driving the need for retailers, manufacturers and logistics service providers (LSPs) to digitally transform. 
"The one thing that's certain in this world, and particularly in supply chain right now, is you've got to keep changing to stay current. That's a scary proposition for many organisations. Legacy systems are inherently inflexible. They've been customised over time, and people get comfortable with doing it this way. The advice I'd give is never fear to ask, 'Why do you do it that way? Because it's always been that way?' Could it be improved upon? No matter the size and complexity of the task at hand, develop a roadmap and recognise this isn't going to be a 'big bang' change. Be willing to pivot and augment that roadmap along the way,"  said Jim Bralsford, Sr. Industry Strategies Director, EMEA, Blue Yonder.
Ecommerce and Direct-to-Customer (D2C) Volumes 
With ecommerce showing no signs of slowing, those that over the last 18 months have capitalised on omnichannel opportunities are prioritising more agile delivery and fulfilment models, including D2C. 
Over the past year, retailers and manufacturers' online sales have increased by more than 120%. LSPs have seen their volumes rapidly increasing reporting a 200% increase.  
"As the economy transitions to a post-pandemic environment, retailers, manufacturers and LSPs are transforming their transportation and broader supply chain operations to address their most pressing supply chain challenges," said Raj Patel, senior director, 3PL Industry Strategy, Blue Yonder.
 "In the long term, investment in execution systems like Transportation Management Systems (TMS) and Warehouse Management Systems (WMS), as well as end-to-end visibility, automation, and cloud strategies will help them – and their customers – build more sustainable, resilient and agile organisations for the future." 
Pandemic Drive Re-Evaluation of Risk Management
Since the outbreak of COVID-19, supply chains have faced many challenges from constraints on raw materials, to labour shortages and growing cybersecurity threats. Such challenges have shifted the risk management priorities.
Of those surveyed, most are hesitant to pursue near/inshoring plans. Only 29% of retailers and manufacturers are making an investment. 
63% of retailers and manufacturers see dual-sourcing as a favoured strategy for risk management going forward. The environment is also being considered when planning supply chain risks, with 53% of retailers and manufacturers, and 50% of LSPs plan to invest in sustainability as a strategy for risk management. 
Prioritising Digital-First Practices and Investment in Technology
As ecommerce rises, investments in modern supply chain technology and new approaches has become essential to keep up with the pace of shifting trends and customer expectations.
Factors driving the investment in supply chain technology and digital-first practices include reduced supply chain costs (58%), improving service levels for retail customers (48%) and dealing with labour shortages (30%). 
Currently, supply chains are moving away from legacy systems, adopting technologies that enable visibility for customers and their operations, as well as automating princess and supporting agility. 
63% of retailers and manufacturers - and 60% of LSPs - agree that end-to-end visibility is yielding the highest ROI in their supply chain execution process. In addition, 48% of retailers and manufacturers, and 57% of LSPs have a robust cloud strategy in place.
"In the current supply chain environment, companies need good visibility into their transportation/ freight and partners that help them operate in a very agile, resilient manner. Knowing this, we've been investing in technology that provides good visibility for customers and their operations; tools that support enterprise agility; supply chain automation solutions; and zero-trust IT security tools. Combined, these technology solutions help our customers address their most pressing supply chain challenges while also helping them build stronger, more resilient organisations for the future," commented Richard Ebach, CIO Americas, DB Schenker.