Procurement & Supply Chain
BMW sustainably sources lithium for battery cell production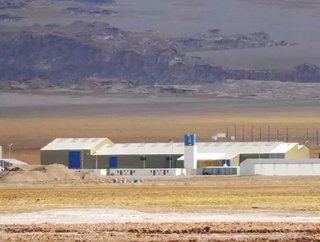 BMW Group ramps up its sustainable sourcing of lithium for its battery cell production...
With ambitious plans to accelerate the expansion of e-mobility in the coming years, has announced that it will be ramping up its sustainable sourcing of lithium for its battery cell production.
Increasing the need for lithium
Being an important raw material for the production of battery cells, BMW Group on its journey to accelerate the expansion of e-mobility will source its lithium from a second leading supplier in the US - .
The multi-year contract between the two will total to around €285mn, with Livent supply lithium directly to BMW Group's battery cell manufacturers from 2022 onward.
"Lithium is one of the key raw materials for electromobility. By sourcing lithium from a second supplier, we are securing requirements for production of our current fifth generation of battery cells. At the same time, we are making ourselves technologically, geographically and geopolitically less dependent on individual suppliers," said Dr Andreas Wendt, member of the Board of Management of BMW AG responsible for Purchasing and Supplier Network.
Sustainable sourcing of lithium
The latest contract signing with Livent, follows its previous suppliers agreements at Australian mines made back in 2019. 
In broadening its supplier base, the automotive manufacturer benefits from Livent's innovative methods that emphasise sustainable water use and minimal impact on local ecosystems and communities. Livent will also contribute key data to BMW's sustainable lithium mining study. 
"The BMW Group sources critical raw materials like lithium and cobalt directly from producers and makes them available to its battery cell suppliers. In this way, the company creates complete transparency over the origin and mining methods of the material," commented BMW Group. 
For more information on manufacturing topics - please take a look at the latest edition of