Procurement & Supply Chain
Building a resilient manufacturing supply chain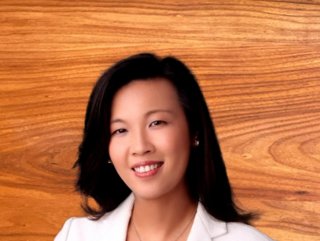 Caroline Pan, CMO at Bright Machines, covers how upskilling and automation can build a resilient manufacturing supply chain in turbulent times
What many thought was a one-time event – a pandemic-induced supply chain disruption – has now shifted to become a new normal.
Manufacturers everywhere are fighting a myriad of issues on a daily basis. Government-imposed lockdowns in major overseas production hubs like Shanghai have resulted in waves of factory closures due to the scarcity of workers and restrictions on truck deliveries.
Geopolitical issues are also mounting, straining supply chains even further. The Russia and Ukraine conflict and the sanctions against Russia have massive implications, given the global dependence on those countries for oil, metal, and agricultural commodities. According to Deloitte, more than 374,000 businesses rely on Russian suppliers, and 90% of those are in the United States.
Supply chain professionals to invest in supply chain resiliency
Manufacturers acknowledge that change needs to occur within their operations to address these issues and to avoid the pitfalls of future problems that could further impact their supply chains. A recent Gartner survey of supply chain professionals showed that 87% of respondents plan to invest in supply chain resiliency over the next two years, and 89% of supply chain professionals want to invest in agility.
These statistics are promising, as they indicate a growing appetite to embrace modern manufacturing practices and new technologies that will enable companies to withstand the next disruption. But – and this is important – they need to start now.
A more agile, distributed factory network
There are a few different avenues leaders can explore to create a more resilient operation.
First, manufacturers should evaluate their factory network and supplier relationships. Do any choke points or vulnerabilities exist? Is there a way to distribute production across multiple facilities, and dual (or multi) source components and raw materials? The goal is to avoid single points of failure and provide the ability to relocate or rebalance capacity quickly if demand patterns change.
In addition, shifting to a more regionalised production model – where products are built closer to the end customer – further helps to minimise risk, with fewer touchpoints across the supply chain, improved customer responsiveness, and increased agility to sense and adjust to local market needs.
However, reshoring manufacturing and setting up new factories closer to home requires the right combination of technology, people, and skillsets to be successful.
Flexible automation makes it possible
The same Gartner study cited earlier also highlights that 56% of survey respondents believe that advanced robotics and automation will enable onshore manufacturing to become an economically viable solution.
An intelligent (i.e., software-driven) and flexible (i.e., programmable and modular) automation solution can support manufacturers as their factory footprint expands along with a more distributed network. Pursuing a scalable, platform-based (rather than a project-based) approach allows for easier replication of production and assembly lines across multiple locations and enables manufacturers to make their own changes to a line once in place.
What's more, when moving production closer to home, automation becomes essential to help offset the labor costs associated with higher wage regions like the U.S. or Europe. But instead of simply replacing manual labor, intelligent automation creates new, more desirable jobs. While leaders will need to provide upskilling or reskilling programs to ensure their workers are adequately trained, today's advanced automation solutions offer more fulfilling career opportunities for the workforce and takes the mundane, repetitive tasks off their plate. This is particularly important for the industrial sector, where retaining and recruiting talent has been a challenge for decades.
Creating a more flexible production network and successfully reshoring operations is not an easy task. Still, with the help of technology, it can be done — and it'll make manufacturers more adaptable, more resilient, and better prepared for whatever lies ahead.