Procurement & Supply Chain
China's Continuous Growth Felt a Hit in October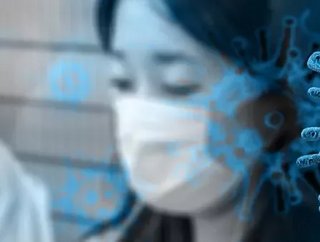 In the face of adversity presented by COVID-19, China has proven its resiliency and manufacturing capabilities once again...
China, the manufacturing hub of the world, continued its activity expansion and growth as the second-largest economy, globally, in October for the eighth consecutive month. But, reports suggest that the economic powerhouse's growth is slowing ─ or, it's at least slower than the month prior ─, according to the National Bureau of Statistics. The growth across 2020 has been exponential when you consider the damage that the COVID-19 pandemic wrought on global supply chains and China as a whole. 
Industry-leaders and analysts in the manufacturing space are always closely watching the (PMI) to gauge the manufacturing activity and outlook in China, and data trends suggest that post-February, courtesy of robust pandemic-control measures, the People's Republic has been on a constant bounce-back. 
From the Bottom to the Top
Back in October, the stood at 51.4, which was 0.1 below the September figure. 51.4 isn't bad, though ─ on the PMI scale, any figure above the 50-point mark indicates that a company is growing, while below resembles shrinking. To put China's growth into context, back in February of this year, the nation's manufacturing PMI plummeted all the way down to 35.7 points when the pandemic first went global. 
According to Zhao Qinghe, a senior statistician at the National Bureau of Statistics announced that this month's figures, with increasing in several key indices, including exports, imports and now orders, demonstrated a "quick recovery." 
"Manufacturing in major economies is bouncing back... and a recovery in demand has driven up prices," Zhao added. When discussing the key factors of growth, Zhao suggested that chemical products and raw materials, plastic products, textiles, and rubber ─ all of which were used to fight the virus ─ played a key role. 
Industry-wide Growth Surges
Outside of manufacturing, China's wider-PMI score has hit 55.2 points, which sees a growth of 0.3 year-on-year. All of these statistics indicate that China, for all the struggles of this year, has managed to be resilient in the looming shadow of COVID-19 and that it'll likely record the strongest economic growth, globally, in 2020. 
The nation's growth stands out so much that the (IMF) has nearly doubled its in 2020 to 1.9 per cent amid its strong recovery and its ability to continuously provide PPE and other products to global markets that are in desperate need, in their fight to resist the adversity of the pandemic's second and, in some cases, third waves.  
"The second wave of Covid-19 outside China could bolster China's exports but may also delay the full recovery of China's services sector, as Beijing still needs to stay alert," said Lu Ting, chief China economist at Japanese bank Nomura.
But an extended pandemic "may eventually dampen demand for China's exports if the purchasing power in overseas economies diminishes and they adjust their manufacturing to the new normal", he added.