Procurement & Supply Chain
China's economy lags as factories urged to pick up the pace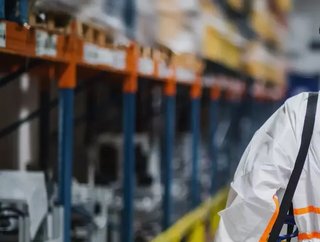 As Chinese factory and services activities fail to meet monthly expectations, pressure mounts on the country's businesses and economy to battle a slump
August brought with it a month of economic obstacles for China. As the world's second-largest economic powerhouse, it seemed the country was recovering steadily and successfully from the financial repercussions of the pandemic. However, things were not as smooth sailing as they were first presumed to be. China's businesses and its broader economy are now being placed under mounting pressure following a sudden slump in the services sector and a dip in factory activity. 
Factories are struggling to battle against a break in momentum being triggered by domestic Covid-19 infections, increasingly more expensive raw materials, a decrease in the efficiency of exports, and ongoing campaigns to tackle the decarbonisation of the industry. As a result, near-term policy support is looking ever more likely to give the sector a much-needed nudge in an effort to stimulate growth. 
Economic worries crop up as Covid-19 still proves to be infecting global industries
Economists at Nomura noted the significance of such an economic slump in growth for a country as dominating as China. 
"The worse-than-expected August PMIs add conviction to our view that the growth slowdown in H2 could be quite notable. 
"We expect Beijing to maintain its policy combination of 'targeted tightening' for a few sectors, especially the property sector and high-polluting industries, complemented by 'universal easing' for the rest of the economy."
This sentiment is shared among other analysts who, like Nomura, anticipate the central bank to cut the amount of cash banks must hold in reserves in a desperate attempt to spur an economic rebound. It would follow a cut in July that saw approximately ¥1tn (US$6.47tn) released in long-term liquidity into the economic circle. 
China's economy lags behind as its manufacturing sector slumps
Demand was revealed to have dipped significantly in the manufacturing PMI, with contract orders and a gauge for new export orders also taking a knock. Additionally, factories were also forced to terminate employee contracts, mirroring the same pace seen in July. And, to make matters worse, the official non-manufacturing August PMI had fallen to 47.5, a dramatic decrease from July's higher 53.3. 
"The latest surveys suggest that China's economy contracted [in August] as virus disruptions weighed heavily on services activity," states Julian Evans-Pritchard, Senior China Economic at Capital Economics. "Industry also continued to come off the boil as supply chain bottlenecks worsened and demand softened."
There are also increasing concerns over the effect tight credit conditions and the steady decrease in foreign demand will have on the speed at which China's economy will bounce back as pandemic restrictions relax.