Procurement & Supply Chain
Electronics manufacturer Flex on trustworthy ESG data
ESG in manufacturing
Kyra Whitten, Senior Vice President of Sustainability at Singaporian electronics manufacturer Flex discusses ESG data & successful internal audits
Kyra Whitten is the Senior Vice President of Marketing, Communications & Sustainability at electronics manufacturer Flex. Based in San Francisco, she studied International Business at San Jose State University and Marketing Communications at Northwestern University. Whitten is also a Board Member for Silicon Valley Leadership Group Foundation.
Here, she explores electronics manufacturing, ESG, data and leadership.
Hello Kyra! How can a business ensure the integrity of its data?
"Given rising stakeholder interest in sustainability reporting, any questionable information can erode trust in the data and draw unwanted scrutiny and potentially reputation loss. It is also likely that some governments will soon mandate publicly traded companies to disclose their sustainability metrics.
"To address this growing requirement, now is the time to focus on bolstering systems and mechanisms to validate the accuracy of collected ESG data. There are many ways to achieve assurance for sustainability practices."
What makes a successful internal audit?
"Using an internal reviewer in each region you have a presence. Internal auditors verify site-submitted monthly data sets against their data sources. Internal auditors can review the accuracy of this line item based on an invoice copy. As issues come up, each auditor can work closely with the appropriate site team member to resolve them and make necessary adjustments. Beyond reviewing for data entry errors, internal auditors also look for inconsistencies such as an unseasonal spike in electricity consumption, which can be investigated to explain the anomaly.
"At Flex, an annual audit takes place ahead of the release of our annual sustainability report. During this final screening, we collate and cross-check data and ask sites to classify the monthly volume of waste generated as landfill, recyclables and hazardous waste. Cross-checks are done by reviewing the breakdown of the annual recycled waste by material: glass, cardboard, and aluminium. The sum of recyclable waste by material and the sum of recyclable waste by volume should tally over the last 12 months."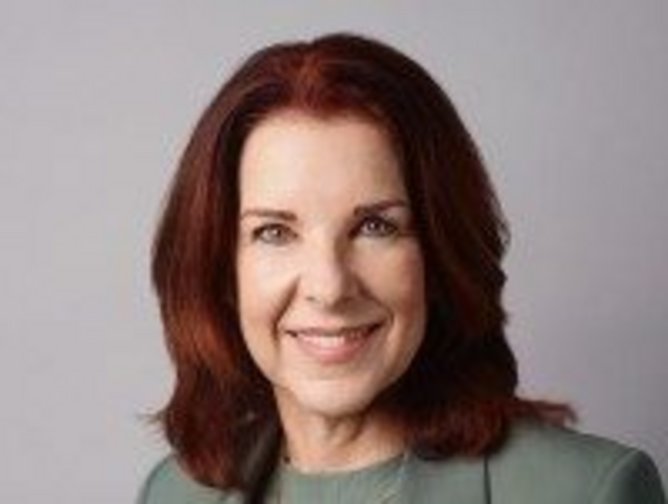 Kyra Whitten is the Senior Vice President of Marketing, Communications & Sustainability at electronics manufacturer Flex
Kyra Whitten is the Senior Vice President of Marketing, Communications & Sustainability at electronics manufacturer Flex.
Do you agree that the auditing of suppliers is also essential?
"It's vital to employ auditing processes to help ensure your suppliers' business practices align with your sustainability goals.
"At Flex, we require suppliers to complete a Supplier Assessment Questionnaire (SAQ) based on our requirements, and a social and environmental assessment based on principles covered in the Responsible Business Alliance (RBA) Code of Conduct. Part of our vendor assessment process also involves auditing supplier responses to the questionnaire which includes a complementary internal risk assessment. From there, we determine whether a further physical audit is required."
Do you think third-party audits are necessary?
"Using an external assurance vendor qualified in verifying the accuracy of sustainability reporting is a growing practice for many companies. There is data that cannot be easily or readily verified, such as the number of employees volunteering in community programmes.
"In sustainability reporting for example, an auditor provides a stamp of assurance, similar to how accounting auditors sign off on published financial results. Our auditors validate certain qualitative and quantitative data by selecting about 30 sites, interviewing operations leaders, health and safety staff, and other subject matter experts.
"There are many resources that can help businesses get started such as the Responsible Business Alliance and the International Organisation for Standardisation. External audit firms that your company uses for their risk and financial audits such as EY, Deloitte, and others are also a good place to start. Talk to your Enterprise Risk Management team or the team members responsible for external reporting in finance. Remember to start small and build your assurance program over time to grow confidence in the reliability of your ESG data."
*************************************************
For more insights into Manufacturing - check out the latest edition of Manufacturing Magazine and be sure to follow us on LinkedIn & Twitter.
Other magazines that may be of interest - Healthcare Digital.
*********************************************
BizClik is a global provider of B2B digital media platforms that cover 'Executive Communities' for CEO's, CFO's, CMO's, Sustainability Leaders, Procurement & Supply Chain Leaders, Technology & AI Leaders, Cyber Leaders, FinTech & InsurTech Leaders as well as covering industries such as Manufacturing, Mining, Energy, EV, Construction, Healthcare + Food & Drink.
BizClik, based in London, Dubai & New York offers services such as Content Creation, Advertising & Sponsorship Solutions, Webinars & Events.