Procurement & Supply Chain
Factory of the Future: The Cardinal Partnership supply chain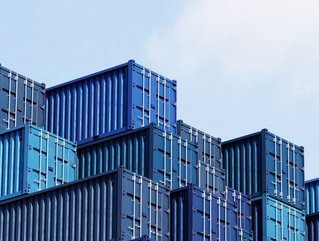 Supply chain solutions
Brian Hay, CEO of The Cardinal Partnership, discusses supply chain logistics, the employee-ownership model & technology building sustainable solutions
Brian Hay founded Cardinal Global Logistics 25 years ago with his two business partners Rob Cross and David Garratt, with a £15,000 business loan. Since then, the business has grown exponentially to become an international firm with revenues exceeding £500mn. The company recently celebrated its quarter-century by adopting an employee ownership model to create an environment where every employee has the same opportunity to become a Partner.
"In my role as CEO, I have been responsible for this transition, forming the Cardinal Partnership which merges our two cherished brands, Far Logistics and Cardinal Global Logistics," said Hays.
Here, he discusses supply chain solutions,
Supply chain solutions
Cardinal Global Logistics is the UK's fastest-growing logistics services provider. The team provides services for highly-engineered supply chain solutions, consolidation, contract logistics, 3PL, internet fulfilment, global forwarding and a range of other bespoke solutions.
"Today, we serve more than 6,000 clients with an integrated network serving over 500 ports and airports. Our clients span various sectors including manufacturing, retail, e-commerce, industrial, technology, aerospace and chemicals," he says. "Cardinal's head office is located in Manchester, where we operate from three sites all offering 3PL and fulfilment services. More recently, we have continued our rapid expansion programme outside of the UK, including Hong Kong, South Africa and Shanghai."
The Cardinal team works hard to help clients effectively manage their supply chains, designing and implementing solutions that are customised for each client and their unique supply chain challenges.
"Our PO Management solution provides our clients with complete control of their supply chain, with the ability to track every stage of an order, through to final delivery," he says. "We also ensure our supply chain solutions seamlessly integrate with our client's systems to provide an end-to-end view. Cardinal's API integrations provide our clients with complete visibility and control across every touchpoint in the journey of their goods."
Additionally, the team is continually working towards achieving long-term sustainable solutions to add value to our client's operations, and have developed a Carbon Calculator that gives clients a measurement of their carbon output for each shipment. With monthly, quarterly or annual reports, clients can see what action is needed to reduce their impact.
As a technology-led logistics business, Cardinal Global Logistics aims to develop products that increasingly help their clients manage efficient and cost-effective supply chains. As a result, the team developed Leda, a highly intuitive supply chain platform that provides real-time control and processing of sales and purchase transactions.
"Not only does this give our clients true visibility within their supply chain, but it also enables them to manage vendors by exception with improved control over inbound shipments," said Hays. "With customers facing challenges related to vendor compliance and communication, Leda offers dashboards and reports to monitor desired KPIs for each vendor."
This significantly improves communication to reduce sourcing errors and creates the opportunity for continuous improvement as vendors are effectively managed.
"The platform also helps to reduce shipping costs, improves clients' ability to meet production or delivery target dates, and enables them to better manage order consolidation and load planning."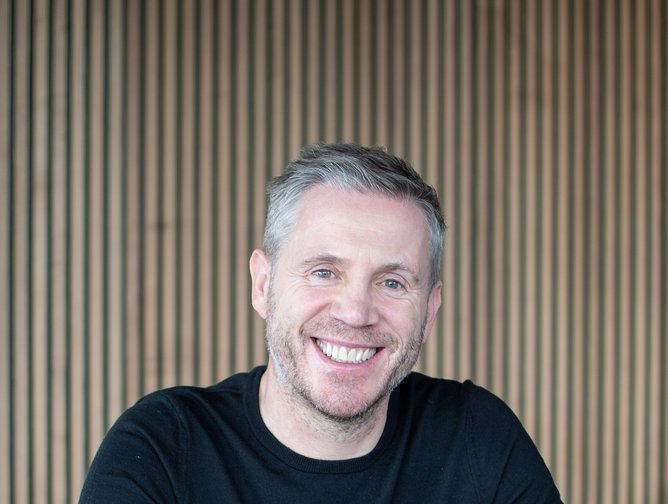 Brian Hay, CEO of The Cardinal Partnership
Logistics and the manufacturing sector
Cardinal believes that logistics is the lifeblood of the manufacturing industry.
"We do so much more than just move raw materials - we reduce production lead times, help manage stock and keep overall costs down," said Hays. "Our support gives clients full visibility over their supply chain allowing them to optimise the acquisition and process of materials.
"Better yet, our international infrastructure allows these businesses to scale their operation or relocate when necessary. It's this flexibility that makes us so valuable as a partner, and what sets us apart from other organisations within the logistics space."
A recent transition to an employee-ownership model has made Cardinal Global Logistics the biggest employee-owned company of its kind in the world.
"This democratisation model means every member of staff now gets to share in the profits that our company generates each year, as well as preserve the culture that we have worked hard to establish over the last 25 years," said Hays. "This decision to become an employee-owned business will be transformational for us over the next 12 months and beyond. We believe that excellence and dedication should be rewarded, and we have some of the most talented operators in our industry."
The team will continue working towards achieving long-term sustainable solutions to add value to our client's operations and form collaborative partnerships, always striving to be viewed as an extension of our client's team to remove the challenges of managing a supply chain.