Procurement & Supply Chain
Five Minutes With Infosys Consulting on Mobile Technology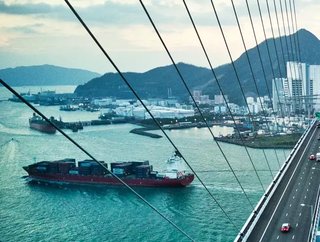 Manufacturing Global speaks to Paul Dillon, Partner, EMEA Consumer Retail Logistics at Infosys Consulting on mobile technology in the supply chain
Please could you start by introducing yourself, and tell me a little bit about your company and its involvement in the supply chain industry?
I am Paul Dillon, Managing Partner in Europe for Infosys Consulting with responsibility for our consumer, retail and logistics industries. Infosys Consulting's vision is to help the world's most recognisable brands create a sustainable path to growth by leveraging the power of disruptive technology. We help many large consumer goods, retail and freight and logistics companies transform their supply chains to be more predictable, efficient and secure, by implementing digital, data, mobile and intelligent automation capabilities.
What is mobile technology, and what are the benefits of using such technology in the supply chain industry?
The burgeoning array of supply chain-related apps and features for smartphones and other mobile devices are adding tremendous portability to supply chain management. So far, they have mainly been used to improve information flow around the supply chain – for example, for transmitting tracking data and reports, or sending alerts as soon as a process deviates from the schedule. These functions - control, tracking, messaging and timekeeping - are also very useful for supply chain management (SCM) and execution and have great potential for enhancing productivity, improving responsiveness to customers and reducing employee downtime. 
This is good news at a time when customers' expectations go beyond real-time tracking. Shippers of perishable goods, for example, require temperature-controlled environments for their cargo, so the temperature needs to be tracked and recorded throughout the journey. 
The range of potential smartphone applications is seemingly endless – from basic visibility and traceability via order and warehouse management solutions to transportation management systems. Apps will also enable supply chain executives to react quickly to operational issues, make informed decisions based on up-to-date information and take appropriate actions. There are other options, such as carrier management or freight cost control. SCM apps will improve our ability to manage supply chains from just about anywhere, as long as there is a Wi-Fi or mobile signal. 
Why should supply chains adopt mobile technology?
Mobile devices are being increasingly used by supply chain managers to access information in their supply chain systems or host business systems. Along with tracking information, these devices also scan documents and capture signatures. From the supply chain point of view, scanning the barcodes of the products using mobile Internet-connected devices helps record transportation information (real-time) across each stage from the retailer to the customer (delivery tracking). 
With the help of this information, the customer can be informed about the status of his or her order. Transparency in supply chains is a big focus for companies these days. Who I buy from, and who folks that I buy from are buying from, are questions that companies are trying to gain better visibility into.  There are some interesting innovations happening where a company is starting to use a mix of satellite data and cell phone data to track where their raw material is coming from.
How can advanced technologies such as Cloud, IoT and 5G help the supply chain drive greater value from mobile technology?
Cloud computing can be utilized efficiently in supply chain activities such as planning and forecasting, logistics management, sourcing and procurement, and service and spare parts management. IoT (smart tagging) improves inventory management by bringing real-time visibility of the inventory and giving a clear view of how much is left, thus reducing both out-of-stock and overstock issues. Companies use IoT for fleet management to help manage maintenance schedules and daily vehicle usage, automate asset tracking and measure driver performance. This results in reduced costs, improved efficiency, increased service, removal of defective goods, lower transportation costs due to a lower reshipping rate and lower risk along every step of the supply chain.
Supply chains, in particular, are ripe for 5G-driven capabilities to feed the growing appetite for data to drive inventory and transportation management optimization and predictive analytics. Track and trace visibility is expected to be the major area for improvement in supply chain logistics. 5G allows you to monitor at the stock-keeping unit (SKU) level so you have more detailed knowledge of what condition your product is in, where it is and when it's going to get to your customer. 
Since the outbreak of COVID-19, how have mobile technologies helped supply chains to remain operational, and how do you see it being used in the future?
COVID 19 has left an irreversible change in consumers' behaviour, expectations and how they shop. We see online sales booming and consumers willing to try new channels for shopping. This has put significant strain on the supply chains trying to cope up with shop anywhere and return anywhere expectations. 
Mobile technology is playing a significant role in helping supply chains respond to the 'amazonification' of customer expectations. The use of handheld mobile technology in warehouses can help employees fulfil customer orders faster and intelligent robots accelerate this even more. Integrated mobility and the Internet of Things (smart tagging) platform helps reduce downtime that can negatively impact customer service. Real-time analytics on location and advancements in supply chain tracking and delivery also allows consumers to have more visibility into products that are in transit and view the status of their order in real-time. 
Through nearly instant communication, customers can stay on top of their orders and immediately get notified of any changes. This transparency and sharing of information through mobile technology build rapport and trust between the retailer and the consumer. By adopting a mobile-first strategy, businesses can improve workforce performance efficiencies, increase sales, improve decision-making speed and scale, and ultimately, improve their ability to cope with the added demands placed by the pandemic. 
How can supply chains ensure that their mobile technology remains secure?
Security is only as strong as its weakest link. While enabling mobility and improving access to data is critical, the ever-expanding mobile threat landscape is causing serious complications when it comes to which products are safe across the supply chain. 
Typically, the threats come through as basic social engineering on mobile devices, which introduce a variety of new points-of-entry for attackers. Traditionally, hackers have used email as the avenue for phishing attacks on desktop, but on mobile, you must also take into account social media apps, messaging apps, personal email accounts and SMS. 
In order to mitigate these threats, security teams must obtain visibility into every app and establish a zero-trust access model for each endpoint in a way that doesn't compromise user privacy. Companies should ask themselves what data does the app access, and how does it share that data? These questions help paint a picture of the risks that an app may introduce. 
From there, the next step is to create sound policies around mobile applications, as well as develop access control that protects data collected on a mobile device and stored in the cloud. This should include continuous conditional access at employee endpoints to ensure that policies are enforced at all times and device health checks undertaken before authentication to company resources. In addition, calling a third-party audit on security to truly ensure compliance is a must.