Procurement & Supply Chain
Five Minutes With Zebra Technologies' Daniel Dombach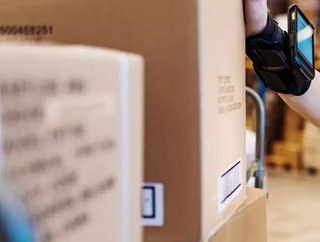 Daniel Dombach Director of EMEA Industry Solutions at Zebra Technologies discusses warehouse trends in the wake of COVID-19
Please could you start by introducing yourself, and tell me a little bit about your company and its involvement in the supply chain industry?
My name is Daniel Dombach and I'm the Director of EMEA Industry Solutions at Zebra Technologies. Zebra empowers the front line in supply chain operations by delivering end-to-end technology solutions to enable every asset and worker to be visible, connected and fully optimised. Today's workers are overextended and under pressure. Our technology enables workers to be more efficient and make smarter, better-informed decisions to help enhance fulfilment. 
What is mobile technology, and what are the benefits of using such technology in the supply chain industry?
Mobile technology includes hardware such as handhelds, tablets to wearables and vehicle-mounted computers. The latest devices can bring together touchscreen apps, augmented reality (AR), wearables, modern touch interface design, wireless connectivity, voice commands and more. They can overlay processes, bringing modern-day comforts and efficiencies, improving productivity, reducing errors and saving time without requiring replacing current or entire investments. Our customers' field testing shows an average of more than 20% increase in tasks completed over the course of a day.
Being equipped with mobile technology and purpose-built devices makes a real difference to workers' perception of their job status: boosting self-esteem and increasing retention. 
Why should supply chains adopt mobile technology?
While the pandemic has impacted many companies, others have experienced strong growth as restrictions applied to pre-COVID 19 shopping patterns have accelerated growth in e-commerce. Warehouse operators have experienced the equivalent of the Christmas rush every day.
These exceptional levels of demand have led to increased hiring. Before the pandemic, Zebra's 2024 Warehouse Vision Study revealed that recruitment was a significant challenge for 60% of warehouse operators. Lockdowns and shielding exacerbate this. Even if new staff are available, improving throughput and workflows within warehouse operations is not solved by simply adding more people.
Our customers tell us the reason for this is that in an average warehouse, getting new staff up to speed so they can perform as efficiently as established staff, takes up to four and a half weeks. This is an enormous resource drain. Typical busy periods might last three months, and the extra staff hired to deal with these peaks might not be able to work effectively for a third of that time.
One of the reasons onboarding new employees takes so long is often linked with the infrastructure technology and devices used within the warehouse. For young workers who have grown up in a world of friendly, advanced technology, it might seem like they have stepped back in time by two decades when they step into the warehouse environment.
Technology can help here. Data capture devices (with 2D barcode scanners) can now be mounted on a ring, so workers' hands are free to comfortably pick and scan the item at the same time. What's more, the heads-up display also understands workers' orientation, so when they turn round to the trolley, it can tell them in which compartment to place the picked items, avoiding additional re-sorting when the trolley reaches the next stage of its journey.
How can advanced technologies such as Cloud, IoT and 5G help the supply chain drive greater value from mobile technology?
One of the earliest and easiest steps that warehouse operators should take in their modernisation journey is the elimination of paper-based processes. The days of printing a pick list at the beginning of the shift are over. With the volume and velocity of order fulfilment today, arming staff with electronic work orders, pick lists, put-away and transfer instructions make picking, packing, staging and shipping more efficient…and dynamic. The simplest way to do this is to send task assignments and step-by-step instructions via handheld mobile computers, tablets or vehicle-mounted computers.  Also, many workers benefit from wearables that offer visual or voice-directed guidance paired with hands-free scanning that gives workers direct access to the warehouse management system (WMS). They also help improve individual productivity and efficiency as well as data capture and task completion accuracy.  
Since the outbreak of COVID-19, how have mobile technologies helped supply chains to remain operational?
We see increased adoption and demand for these kinds of warehouse technologies during the pandemic which has dramatically accelerated digital transformation across every sector. This transformation will continue as warehouse operators and logistics enterprises understand the importance to prepare for potential future waves of the pandemic.
How can supply chains ensure that their mobile technology remains secure? What are the challenges, and how can they be mitigated?
Enterprise security starts with hardware, software, and the cloud – even printers can be the source of a security hack, as any connected device can be used as a gateway to an entire network. That is why it is critical to keep all gateways secure and maintain best practices in protecting data and employee privacy, including not collecting unnecessary data – as many shared devices can access employees' personal information.
Basic cyber hygiene continues to be a key challenge. Security flaws can show up in devices and applications, whether from weak device passwords, no encryption, or unpatched software vulnerabilities. Fundamental practices like good cyber hygiene are your first line of defence. This includes real-time scanning for vulnerabilities, administering regular update patches, and training employees to recognise phishing attempts.