Procurement & Supply Chain
Halix B.V. & AstraZeneca Collab On UK's COVID-19 Vaccine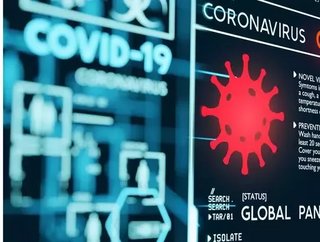 Halix B.V. and AstraZeneca have announced their collaborative effort to supply the United Kingdom and wider world with the AZD1222 COVID-19 vaccine...
, a fast-growing biopharmaceutical contract development and manufacturing organisation (CDMO), based out of the Netherlands, recently announced that their signature has been placed on the dotted line of an agreement with , the British drugmaker, for the manufacture of the COVID-19 vaccine that is being developed by the British firm and the University of Oxford. 
As part of the agreement, it has been said that Halix will manufacture the vaccine, named AZD1222, at a facility in the Netherlands. Unfortunately, the company didn't release any further detail on the contract itself, so we're unable to analyse or scrutinise it today. 
What we can say, however, is that while the world's leading research bodies and scientists race to find the solution to COVID-19, around three billion doses of the vaccine could be available next year, globally, according to the Director of Oxford's Jenner Institute, Adrian Hill. Which sounds great. However, AstraZeneca released some data on the 23rd November which dampens the mood a little ─ trials of the vaccine in Britain and Brazil showed a vastly divergent performance when it was tested in two different dose combinations. This suggests that the vaccine isn't quite as effective as we might hope, and has even led to calls for a better vaccine to be manufactured and distributed among the masses.
As it stands, Britain started to roll out the mass inoculation of its population against the illness caused by the novel coronavirus, on Tuesday, after it became the first Western country to approve a coronavirus vaccine last week. It has been suggested that the country could also approve AstraZeneca's vaccine within the next two weeks, strengthening its arsenal against the virus.
What's the Delay? 
Currently, the adenovirus vector-based COVID-19 vaccine candidate, AZD1222, co-invented by the University of Oxford and its spin-out company Vaccitech, is in global Phase 3 trials with rolling reviews from regulators such as the European Medicines Agency and the UK's Medicines and Healthcare products Regulatory Agency. As such, it isn't quite available to the British population, but it shouldn't be too far away.
Halix will be responsible for large-scale commercial drug substance manufacture of AZD1222, the adenovirus vector-based Covid-19 vaccine. Under the agreement, it will provide commercial manufacturing of drug substance at its cGMP facility at the Leiden Bio Science Park in the Netherlands. To meet the increased demand, Halix plans to expand with two additional viral vector production lines.
Alex Huybens, Chief Operations Officer, at Halix B.V. said: "Building on the solid foundations made with the University of Oxford, it's our pleasure to expand our manufacturing support of AZD1222 with AstraZeneca. Through the consortium, the partners are bringing their collective expertise and manufacturing capabilities to support vaccine production and combat this evolving crisis."