Procurement & Supply Chain
How manufacturers can succeed in packaging post COVID-19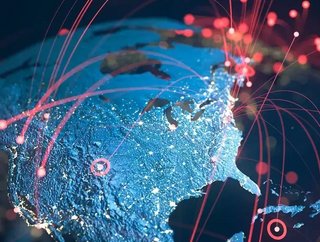 In order to successfully overcome the impact of COVID-19 in packaging, IGD Solutions has provided an action plan for manufacturers...
Now more than ever before, it is vital to re-evaluate and establish new strategies and business plans. As businesses prepare for a new normal, identified three interdependent challenges manufacturers' supply chains are currently tackling. These are:
Considerations for future packaging strategy.
Optimum point for collaboration and innovation.
Validating and assessing packaging performance.
The traffic in online grocery shopping has remained at a high level, particularly due to the new shoppers continuing to order online home delivery when social distancing ends. For retailers, there is a challenge of managing a larger online business, which impacts margins and creates an immediate priority for operational efficiency. Packaging designs have begun to change in line with customer demand, and consumer expectations have grown just as quickly. Finding an ideal e-commerce package can involve searching for a compromise. 
In order to encourage companies to ask the right questions when they are developing solutions or evaluating existing designs, a 7S strategy has been established. Effective solutions should be developed according to the characteristics of the product, and in discussion with the end customer. The 7S criteria has been scaled for use in future surveys, benchmarking and bespoke solutions.
IGD 7S's summary:
Sustainable: packaging should be reduced with materials suitable for recycling whilst any mixed material types able to be quickly separated. Packs should be compliant with or ideally exceed legislation and environmental ideals of consumers.
Scaleable: they need to be designed for high speed production, picking and automation across the supply chain with materials optimised to improve cost of sales.
Strength: packs need to withstand the requirement for increased handling and potential droppage although the protection needs to be balanced with reduced material use and recyclability.
Shopper: desirability remains essential and packaging should maintain or enhance brand awareness and reputation. Standout of the pack design now needs to be achieved on shelf but also on smart phones or computers.
Safe: compliance relating to standard requirements remain with special consideration now given to reducing any heightened risk of viral transference from contamination.
Scannable: materials and design should allow for the increase in digitisation and multiple codes on pack. They must perform exceptionally in automated environments and heightened traceability demand.
Shelf: packs should be optimised to cope with omnichannel or differentiated for ecommerce. They must be easy for store staff to identify, separate and replenish shelf & totes efficiently. Adaptation should be considered for pack design and artwork to create standout on shelf and online.