Procurement & Supply Chain
Making COVID-safe Manufacturing Work
By Alastair Williamson, CEO at Wyld Network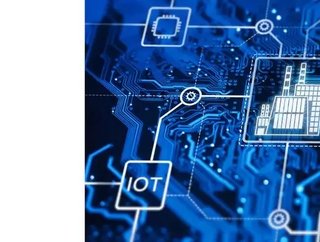 Alastair Williamson, Wyld Networks CEO, looks at the use of new mobile mesh technology and virtual geozones to create a safe environment for man...
Back in late March, the Prime Minister's announcement that manufacturing workers were considered key operatives and would be allowed to return to work on-site while maintaining social distancing, threw this multi-billion-pound industry a critical lifeline.  
In fact, UK manufacturing output expanded at the fastest rate for more than six years in August, as companies restarted operations following the pandemic, according to the IHS Markit/CIPS manufacturing purchasing managers' index (PMI). It recorded a score of 55.2 in August, from 53.3 in July. Anything above 50 is considered an expansion.   
However, this optimism does not reflect the continued job cuts and poor performance of some key sectors such as UK car production, which declined 44.6% in August with just 51,039 units rolling off factory lines. With UK manufacturing employing some 2.7 million people and accounting for around 45% of total exports, according to Make UK, keeping the wheels of manufacturing turning is critical to the UK's recovery.    
With staff in other sectors being told to work from home where possible in the current second lockdown, manufacturing companies are exploring new ways to keep people on-site and safe, especially as we head deep into winter.    
Social distancing and geozones     
Technology has an important role to play in delivering a safe work environment, but the introduction of the national track and trace app has not gone smoothly and it does not address all the challenges of running a manufacturing site. That's where new mobile mesh technology could offer a solution to help ensure social distancing and provide better location-aware alerts and safety information, while making it possible to create virtual geozones for managing access to sites, zones, buildings, warehouses and depots, for example.    
A mobile mesh harnesses the power of peoples' mobile devices by connecting smartphones directly to other smartphones and other internet connected devices without the need for cellular 4G/5G or Wi-Fi. Data simply finds the quickest and easiest route by hopping between phones, powered by existing or new manufacturing company branded mobile apps, which all site workers, contractors and visitors would be required to download.  This is particularly useful in remote locations, underground or other sites where there are connectivity challenges.      
Each smartphone can connect with up to six other devices within range and each of those six other devices can connect to up to another six devices, and so on, creating a mass expansive, robust and self-healing resilient mesh network through multi-hop routing. This means that site managers can send real-time messages and notifications to all people on site to provide up-to-date advice and guidance, to remind people to wear face masks as well as safety clothing, eye protection, ear defenders or hard hats, for example.   
One of the other key innovations around mobile mesh technology is the ability to create virtual geozones around complete factory sites or buildings as well as more physically dangerous or restricted areas. And by creating personal one or two metre geozones around individual staff, contractors or site visitors – or more specifically their smartphones – this opens up a wide range of applications, previously not possible.    
For example, the mesh network can provide digital access management, while the analysis of data and the use of graphical 'heat maps' to provide visualisation of patterns of movement on-site, can also be used to make informed decisions on routing, work practices and social distancing to avoid unintentional close contact. And by integrating a mesh network of smartphones and connected devices, administrators can better manage and understand the effectiveness of practical measures such as hand washing and hand sanitising.     
Individuals can get automatic alerts if they are breaking social distancing rules. And critically, dependent on a firm's policy and privacy laws, if anyone develops COVID-19 symptoms or is tested positive, the system can be used to notify those who have been in close contact so they can self-isolate or get tested.    
Data security and privacy are paramount, so importantly, all data is fully anonymised and only smartphones with the app installed that are inside the geozone are meshed together. As the smartphone leaves the geozone, it is automatically disconnected.   
As well as providing a valuable solution to safe on-site operations, the new mesh technology can also help to improve site efficiency, productivity and traceability. The mesh technology was originally designed for applications such as major sporting events, music festivals, retail centres and transport hubs for the purpose of sharing personalised, location-aware information. But when the pandemic hit, it quickly became clear that the technology could also play a vital role in helping get sections of the economy get back to work.