Procurement & Supply Chain
Manufacturing goals for 2022: leaders call for flexibility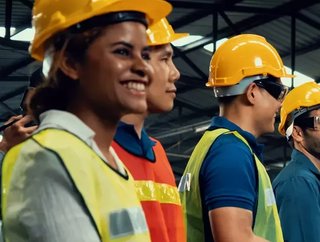 As the world spins into 2022, new years resolutions are mounting. manufacturing leaders appeal to those in the industry to prioritise flexibility
Over the past two years, there has been a refocus on the importance of flexibility in manufacturing.
Due to the impact of the Covid-19 pandemic and the devastating floods across Europe and China, many manufacturing industries have had to reshape their workforce and reconfigure traditional modes of work.
Here, Ian James, Managing Director of Mercedes-Benz Formula E, and Joerg Reger Managing Director of ABB Robotics' automotive OEM business line, share their thoughts on flexibility in 2022. 
Ian James: The right team can stay flexible
Automotive company Daimler was founded in 1998, in Stuttgart, Germany, and has a revenue of €154bn. The company is one of the biggest manufacturers of luxury cars and commercial vehicles in the world and is moving towards 100% emission-free driving using batteries and fuel cells.
In the new year, James thinks that flexibility will have a large effect on his approach to strategy.
"The fundamentals will remain unchanged, but the devil is in the detail, as we all know. 
"Our engineers, be they race, performance or strategy engineers, are looking at all the various elements, trying to predict the different scenarios that we might come across during the year. 
"Of course, it's impossible to predict every single permutation, which is why the ability to adapt and remain flexible plays a key role. Still, I'm confident that we have the right team to meet the challenge head on."
Joerg Reger: Leading with flexibility and agility 
Founded in 1988, ABB Robotics is headquartered in Zürich, Switzerland and has a revenue of US$27bn. 
Reger is focused on the speed at which technology is growing and how this impacts competition and tradition.
"Commercial survival in future will require flexibility and agility; the capacity to switch production volumes and product mix rapidly, while remaining cost-competitive. This requires a change in mindset from the customary approach to facility planning. 
"The most effective way to accommodate uncertainty is to switch from conventional 'long line' production to manufacturing cells which can be quickly brought on stream or reprogrammed and repurposed, to adapt to fluctuations in demand.
"The traditional line may still be appropriate for final assembly, but should be supported by flexible cells that do not require changes to the overall facility and, more importantly, can be repurposed without loss of manufacturing output."