Procurement & Supply Chain
Microsoft: Mitigating supply chain disruptions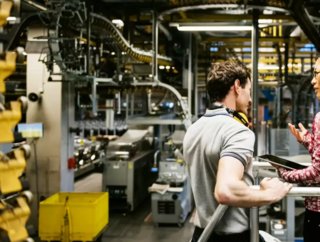 Microsoft unveils Dynamics 365 Supply Chain Insights available through Microsoft Cloud for Manufacturing
"Since the beginning of 2019, nearly 70% of supply chain leaders have been constantly responding to disruptions," began Microsoft. 
With recent events emphasising the importance of robust, agile, and transparent supply chains, that can withstand radical fluctuations in supply and demand, as well as being able to anticipate and flexibly work around such changes, Microsoft has unveiled its preview of Dynamics 365 Supply Chain Insights. 
The solution will be available via the company's Microsoft Cloud for Manufacturing solution.
Reimagining the future of global supply chains 
Believing that slow digitalisation of the supply chain is significantly inhibiting organisations from being quick to respond to changing customer demands and challenges, Microsoft has developed Dynamics 365 Supply Chain Insights to enable organisations to create a digital representation of their physical supply chain in the hope to enhance end-to-end visibility. 
The solution breaks down data silos by connecting and taking inputs from existing ERP and supply chain systems and invites suppliers to securely share data for greater visibility. Other features of the new solution include predicting risks with AI-powered signals and data models. 
Microsoft Power Platform
Built on Microsoft Power Platform, the solution creates a digital twin of the supply chain, and uses advanced analytics powered by Azure's AI and machine learning. Dynamics 365 Supply Chain Insights provides predictions and 'what-if?' analysis, allowing organisations to simulate the impact of potential disruption to the business.
"Using these insights, companies can seamlessly collaborate with their suppliers, logistic partners, and internal stakeholders using Microsoft Teams and take optimal action," said Microsoft.
"With out-of-the-box connectors from Microsoft Power Platform, Dynamics 365 Supply Chain Insights can connect to other ERP and supply chain execution systems, enabling businesses to truly get operational fast—within weeks. These insights can then be seamlessly implemented through your existing supply chain execution systems, thus initiating a powerful digital feedback loop."
To find out more, click here.