Procurement & Supply Chain
NTT DATA: Gain a competitive advantage through the cloud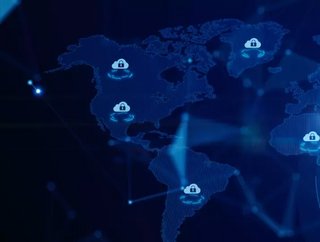 Discover how NTT DATA in collaboration with AWS can help you gain a competitive advantage through the cloud
Everybody wants to gain a competitive edge, whether throwing a fastball or manufacturing a new smart device that can be managed while flying at 30,000 feet. But the competitive edge isn't a euphemism for "shortcut" or "unfair advantage". It's about ensuring your manufacturing company is performing at optimal levels. That's not a shortcut, that's smart. It's the reason so many manufacturers have turned to the cloud experts at NTT DATA to deliver solutions on Amazon Web Services (AWS).
For manufacturing companies, a competitive edge means doing something that helps deliver more advanced products, a better customer experience, lower costs, and more. While there are an array of strategies and tactics manufacturing companies rely on to gain a competitive advantage, the use of hybrid cloud services has rapidly emerged as a key driver when they are looking to gain that competitive edge. In fact, according to the National Association of Manufacturers, more than 85% of manufacturers currently use cloud services for core functions. Most others are evaluating it and less than 3% consider themselves "Never-Clouders". But given how the cloud helped manufacturers address the myriad challenges they faced over the past 14 months, the Never-Clouders may not be making any decisions much longer. The manufacturing industry traces its roots to the Industrial Revolution, when the production of, and reliance on, machinery supplanted agrarian-reliant economies. It's ironic that an industry grown out of an era defined as revolutionary has been slow to adopt many of the benefits ushered in by the digital revolution. Once the COVID-19 pandemic disrupted economies and industries worldwide in early 2020, that irony wasn't lost on any manufacturing company. Those that had embraced innovation and began digitally transforming their operations prior to the pandemic had already gained a competitive advantage. Once shutdowns began, that competitive advantage launched them years ahead of the competition.
The Cloud Has Unleveled the Playing Field for Manufacturing Companies That Rely on it
Manufacturing companies that migrated workloads to the cloud prior to the COVID-19 pandemic discovered exactly why digital transformation is more than a catchphrase. Their adoption of the cloud meant their supply chains were agile, production was able to better meet demand, customers were more satisfied, revenue grew and margins increased despite the overall industry downturn. They were able to quickly pivot to address rapidly changing buyer behaviours, introduce products to market faster and work seamlessly with the lifeblood of their business —the supply chain.
Faster Innovation
Meeting supplier and customer demand is one thing, but bringing products to market faster to keep up with rapid market changes is another. The cloud enables manufacturers to successfully address the pace of innovation without huge capital expenditures.
By deploying solutions on AWS, the NTT DATA cloud experts are helping manufacturing companies innovate faster with High-Performance Computing (HPC). It enables manufacturers to focus on complex issues with low-cost, advanced technologies to tackle compute-intensive issues fast and deploy solutions even faster.
Lower Costs
When aligned to business priorities, the cloud enables IT and business professionals to focus on innovation, not managing large, legacy infrastructures. Pay-as-you-go microservices and serverless computing can drive down the high costs associated with managing connected plants. Limited upfront costs and a seemingly limitless capacity means your professionals can spend time focusing on what they were hired to do —innovate.
Improved, Smart Factories
A primary component of digital transformation is how data is collected, stored, accessed and analyzed so it can drive business, deliver innovation and elevate the customer experience. AWS IoT services are transforming manufacturing companies into "smart factories". Data can be easily accessed from disparate plant data with the creation and customization of data lakes and data meshes. Vast amounts of collected data can be ingested and analyzed in real-time, including at the edge where decisions are increasingly being made. Through advanced analytics, data can be transformed into real-time insights and, through automated actions, enhance supply chains, heighten product quality and elevate service levels.
Greater Security
An organization's technology solution is only as good as the security protecting it. With cyberattacks on OT (Operational Technology) infrastructures on the rise, security must be at the forefront of every technology decision made. While there may be some cloud security naysayers who still exist, it's important to note that operating mission-critical applications and workloads in the cloud is as safe as doing so on-site. AWS customers can relate. They are benefiting from a core infrastructure that is designed to meet the security requirements of any industry, whether manufacturing, government agencies, healthcare, financial services, and more. The AWS infrastructure is built on the world's most secure, global infrastructure, designed to mitigate risk while accelerating time to market, agility and scalability.
Learn how NTT DATA in collaboration with AWS can help you gain a competitive advantage.