Procurement & Supply Chain
Pfizer to cut COVID-19 vaccine production time in half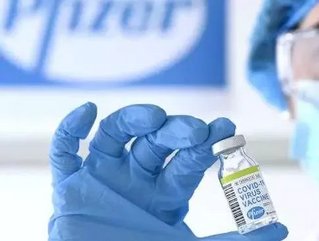 To increase the efficiency and volume of vaccine production, Pfizer plans to ramp up and cut its COVID-19 production time in half...
Dubbed 'project Light Speed', Pfizer has laid out plans to ramp up its production of the COVID-19 vaccine, and cut its production time in half from 110 days to 60.
"We call this 'Project Light Speed,' and it's called that for a reason," commented , Pfizer's vice president for operations for sterile injectables, at Pfizer, Michigan "just in the last month we've doubled output."
"Nobody's ever produced mRNA vaccines at this scale, so you can bet your bottom dollar the manufacturers are learning as they go. I bet you every day they run into some vaccine challenge and every day they solve it, and that goes into their playbook," added Robert Van Exan, president of Immunization Policy and Knowledge Translation.
Pfizer's response to COVID-19
Following the outbreak of COVID-19 in March, Pfizer's immediate response laid out a to battle the virus. "In this troubling time, Pfizer is committed to doing all we can to respond to the COVID-19 pandemic. Many companies, including Pfizer, are working to develop antiviral therapies to help infected patients fight this emerging virus as well as new vaccines to prevent infection and halt the further spread of this disease. Pfizer is working to advance our own potential antiviral therapies and is engaged with BioNTech on a potential mRNA coronavirus vaccine," commented Dr. Albert Bourla, Chairman and CEO, Pfizer.
Four days later , Pfizer announced its collaboration with BioNTech to co-develop a potential vaccine. "This is a global pandemic, which requires a global effort. In joining forces with our partner Pfizer, we believe we can accelerate our effort to bring a COVID-19 vaccine to people around the world who need it," said Ugur Sahin, Co-Founder and CEO of BioNTech.
Human trials for the Pfizer-BioNTech vaccine began May 14. Following multiple study phases, the and were granted temporary authorisation for Pfizer and BioNTech COVID-19 MRNA vaccine in December 2020.
"Today's Emergency Use Authorisation in the UK marks a historic moment in the fight against COVID-19 [...] As we anticipate further authorisations and approvals, we are focused on moving with the same level of urgency to safely supply a high-quality vaccine around the world. With thousands of people becoming infected, every day matters in the collective race to end this devastating pandemic," commented Albert Bourla, Chairman And Chief Executive Officer, Pfizer, on being granted emergency use authorisation in the UK.
For more information on manufacturing topics - please take a look at the latest edition of