Procurement & Supply Chain
Samsung: a leader in diverse manufacturing supply chains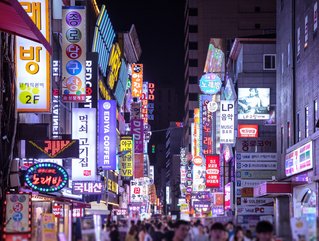 South Korean electronics manufacturer Samsung makes smartphones, EVs & more, with new factories opening across Asia & Europe for an unbeatable supply chain
Electronics leader Samsung is ready to grow post-pandemic, with new factories opening up across Europe and Asia.
The company has been decreasing its manufacturing in China since 2014, when the Samsung Electronics' Chinese workforce peaked at 63,316. In 2021, it stood at 20,000.
The trade war between China and the USA has played a role in this, as has the various lockdowns caused by COVID-19.
Samsung was founded in 1938, Daegu, South Korea. A global leader in technology, Samsung offers consumers smartphones, wearable devices, tablets, medical devices and semiconductors.
Samsung manufacturing moves to Malaysia
Samsung SDI, which builds batteries and other electronics, recently announced it would open its second battery production facility in Malaysia. The electronics manufacturer will invest US$1.3bn to build The Samsung SDI Energy Malaysia (SDIEM) factory, due to open in 2025, in Seremban. Its main production will be for PRiMX 21700 cylindrical batteries.
"Today will serve as a starting point for realising our vision to become a Global Top Tier Company by 2030," said Yoonho Choi, Samsung SDI president and CEO. "With successful completion and early stabilisation of Plant II, we will make SDIEM the centre of the global battery industry."
European EV manufacturing plant
As many European countries seek to implement bans on the sale of gas-powered cars through the next few decades, many consumers are looking to make the switch to Electric Vehicles now.
Samsung SDI will make a US$1.48bn investment in its EV battery plant in Hungary, where it plans to increase the production of its EV batteries to 1m units each year.
Ironically, Samsung will find an old friend in Hungary, as China is also investing in the country. Earlier this month China's CATL declared plans to build a US$7.6bn car battery plant in Hungary, the biggest in Europe to date, which will supply automakers including BMW.