Procurement & Supply Chain
Samsung Biologics & Moderna Further the COVID Vaccine Supply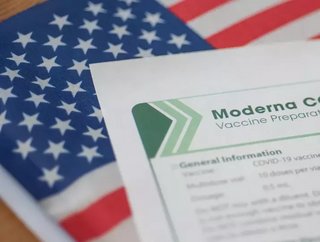 Samsung Biologics partners with Moderna to provide fill-finish manufacturing services, furthering the global supply of the mRNA-1273 COVID-19 vaccine
Leading contract development and manufacturing organisation (CDMO) - Samsung Biologics - has entered into a partnership with Moderna to provide the biotechnology company with its fill and finish manufacturing services.
How will Moderna Benefit From these Services?
Samsung Biologics will provide Moderna with its large-scale, commercial fill-finish manufacturing services for mRNA-1273, Moderna's COVID-19 vaccine.
Executing the deal, Samsung Biologics will immediately begin the technology transfer at its Incheon, South Korea facility, which will harness state-of-the-art production line equipment for aseptic fill-finish, labeling, and packaging services.
Providing these services will support Moderna's production of hundreds of millions of doses of the mRNA-1273 COVID-19 vaccine for supply outside of the US, which will begin in Q3 of 2021.
"This vaccine is paramount to people around the world in the fight against the COVID-19 pandemic, and we truly appreciate our client Moderna for entrusting and choosing to partner with Samsung Biologics for the fill and finish of this important vaccine. Due to the high level of urgency in supplying the vaccine to the global population, we have set immediate action plans and schedule to make mRNA-1273 available for commercial distribution in the early second half of 2021," said John Rim, CEO of Samsung Biologics. 
"We are pleased to partner with Samsung Biologics for this fill and finish manufacturing, which will help us continue to scale up our manufacturing capacity outside of the US. We and our manufacturing partners remain committed to defeating the COVID-19 pandemic," added Juan Andres, Moderna's Chief Technical Operations and Quality Officer. 
Who is Samsung Biologics?
Founded in 2011, Samsung Biologics is the biotechnology arm of the Samsung Group. As a fully integrated contract development and manufacturing organisation (CDMO), Samsung Biologics offers its clients state-of-the-art contract development, manufacturing, and laboratory testing services.
"By continuously innovating our People, Process, and Portfolio, we will fulfill our mission to become the most trusted partner to our clients working together to achieve 'Better Life' for humanity through biomedicines," states Samsung Biologics.
Who is Moderna?
Founded in 2010, Moderna since the outbreak of COVID-19 has become a well-known biotechnology company around the world for the integral role it has played in the fight against the pandemic. 
Headquartered in the US, Moderna offers a wide range of services in the biotechnology field and is driven by its mission to "deliver on the promise of mRNA science to create a new generation of transformative medicines for patients."
To find out more about the innovations, responses and impact of COVID-19 in the manufacturing industry, click here