Procurement & Supply Chain
Spanish Government to Invest US$5.1bn in EV production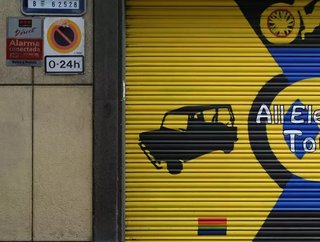 Spanish government kick-starts the production of EVs and batteries investing US$5.1bn, Manufacturing Global takes a look at what this means for Spain
As the second largest automotive manufacturer in Europe, and eighth in the world, Spain plans to address the shift towards electric vehicles and integrated technologies by overhauling its supply chains and retooling its manufacturing. 
"It is important for Spain to react and to anticipate this transformation in Europe's automotive sector," said Pedro Sanchez, Prime Minister. 
Kick-Starting Electric Vehicle (EV) and Battery Production
Investing US$5.1bn into the country's EV and battery production - financed mostly by the European Union (EU) recovery funds - the plan will include the whole production chain. 
The new investment forms part of the country's US$15.4bn package for sustainable mobility, with the sector's contribution to economic output expected to reach 15% by 2030, up 5% from now.
Spain's Expectations for the Programme
Investing in EV and battery production, Spain expects the programme to spur up to 140,000 new jobs, and boost the national economy by 1 to 1.7%. 
The country is also aiming to register 250,000 new electric vehicles in 2023, a significant jump from those registered in 2020 (18,000). 
Investors and the Private Sector
Spain is one of the main beneficiaries of the US$888.7bn EU recovery schemes, of which Spain will receive US$82.9bn over the next five years (2026) to help revive its economy.  
So far, a few private sector companies have publicly emerged seeking a portion of the funding, with some like SEAT and Iberdrola forming an alliance to work on a bid for the funds. Involvement from the private sector fits into Spain's wider project to address the entire value chain from mining and battery production, to the manufacturing of a finished vehicle.
What Is the EU Recovery Fund? 
Committed to investing US$888.7bn into Europe, the EU Recover Fund - Next GenerationEU (NGEU) - is a temporary fund designed to boost the recovery of those in Europe following the impact of COVID-19. Coupled with the EU's long-term budget, the EU Recovery Fund is the largest stimulus package ever financed in Europe. 
Helping to rebuild a post-COVID-19 Europe, the fund envisions a greener, more digital and more resilient future for Europe.