Procurement & Supply Chain
Sustainability in paper & forest product manufacturing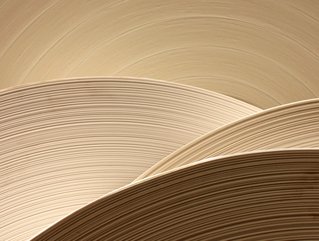 Paper manufacturing
Toby Croucher, SVP Forest Sustainability at paper manufacturing company Stora Enso, explores the balance between commercial success & reducing emissions
At its core, Stora Enso is a leading provider of renewable products in packaging, biomaterials and wooden construction.
From wood fibre-based packaging solutions to mass timber construction, Stora Enso continually innovates with wood to equip companies and brands alike with the means to do better for both people and planet.
"We pride ourselves on providing renewable products in packaging, biomaterials, and wooden construction, and for being one of the largest private forest owners in the world," says Toby Croucher, SVP Forest Sustainability. "We believe that virtually everything that is made from fossil-based materials today can be made from a tree tomorrow."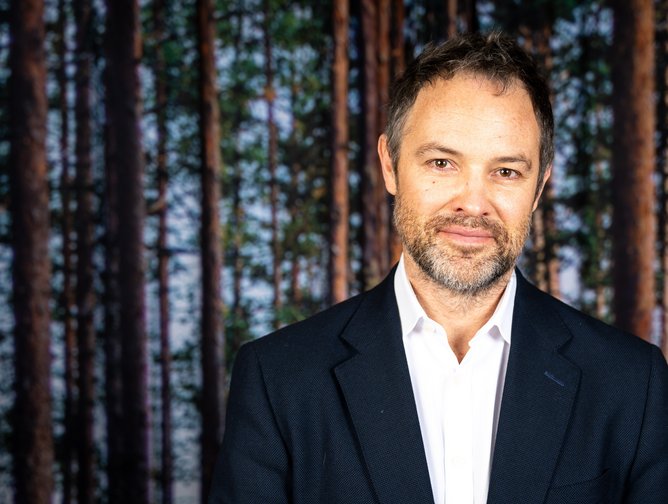 Toby Croucher, SVP Forest Sustainability at Stora Enso
The paper manufacturing industry can protect forests and use them to a sustainable advantage
The company recently celebrated International Day for Biological Diversity (22nd May).
"It's important for us, certainly. Any day which is geared towards raising awareness around how we can improve our planet is important. And biodiversity has not been discussed often enough by businesses compared to climate action – when it should be!"
Recent figures show that earth's wildlife populations have declined by an average of 69% in just under 50 years. This is deeply concerning for Stora Enso, as biodiversity is fundamental to the planet and people. More action is needed to reverse this development.
"International Day for Biological Diversity is great in that it helps to shine a light on the issues that the planet is facing – but it needs to be a year-round effort from those across industries. Otherwise, we could face some of the severe impacts to biodiversity, including ecosystem loss, extinctions, and food insecurity."
Stora Enso believes that humankind can protect forests and use them to a sustainable advantage.
"Humankind can drive sustainable forest management and use wood effectively at the same time – the two are not mutually exclusive! Of course, using wood requires scrutiny, given that harvesting, if not done sustainably, can pose a risk to biodiversity," explains Croucher. "But, protecting forests is firstly about being proactive. Our forestry operations are planned according to approved biodiversity management practices which aim to preserve specific structural features throughout the forest's lifecycle. In addition, we look at all stages, from harvesting to regeneration, using a science-based approach to enhance the biodiversity of our forests."
It's also important to reduce waste of renewable resources like wood – which is where the use of by-products can come into play – meaning Stora Enso aren't using more than is absolutely necessary.
Croucher believes that it is imperative that companies across all sectors and value chains consistently disclose information on nature related performance.
"Transparency is one of the main ways we can encourage a successful transition to a greener economy. It always helps to lead by example, but it also has the added benefit of applying positive pressure to others to be more transparent about their sustainability performance and where they can be doing better for the benefit of all stakeholders," Croucher says.
Stora Enso monitors its operational performance annually with impact indicators to improve its harvesting operations further and make sure that they use the best practices to mitigate any harm to biodiversity values. Making this publicly available keeps Stora Enso accountable because it's not about being perfect.
"It's about moving towards a nature-positive and circular economy together, collaborating and communicating across sector lines," Croucher explains.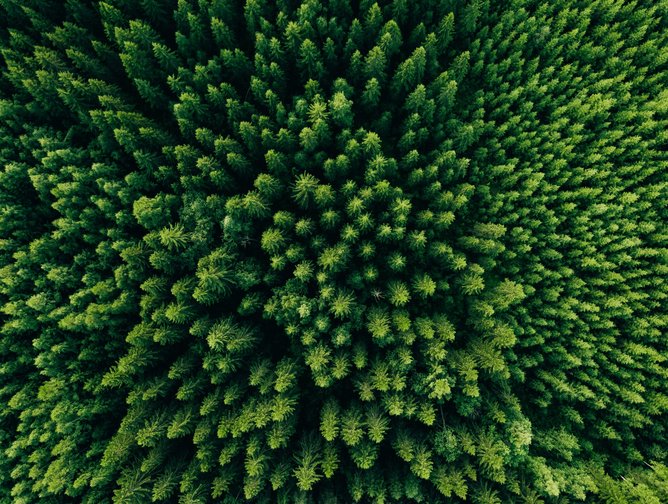 Paper manufacturing
Balancing commercial success with reducing emissions and improving biodiversity in the sustainability sector
Improving upon biodiversity is not just about making sure that the rates of consumption do not far outweigh the rate of regeneration. Resource efficiency is a great way to think about balancing commercials with the use of renewable materials.
"Materials such as lignin (a by-product of timber felling for construction) can be used for a whole host of products (such as in road construction and even in batteries)," explains Croucher. "As a by-product which makes up 25-30% of a tree, no additional trees need to be felled. This can have positive knock-on effects for a company's bottom line but can also ensure that maximum value is squeezed from each tree, and no trees are felled unnecessarily."
The company is taking steps to ensure that using wood to innovate does not cause the very problems that it is trying to solve.
"We believe that the key to achieving a circular bioeconomy is to look to wood as a renewable solution to many fossil-based materials. However, we also need to be mindful of the global depletion of natural capital. This is why we emphasise sustainable forestry practices and safeguard biodiversity by complying with national legislation, FSC/PEFC certification requirements alongside our own internal programmes."
Mindful resource consumption, resource efficiency, and a strong focus on regenerative outcomes are key to using renewable materials sustainably.
In the long term, innovation is at the heart of Stora Enso's agenda and the company aims to offer fully regenerative products by 2050. This will mean creating products which remove more carbon than they emit and that are developed in harmony with nature and biodiversity.
"In the more immediate future, we have science-based targets to work towards before 2030 as a milestone to demonstrate action and commitment," Croucher concludes.