Procurement & Supply Chain
Textile manufacturing is moving in a sustainable direction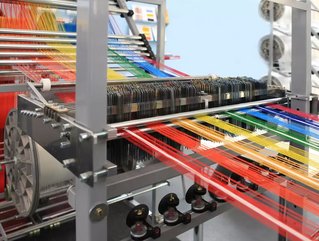 From haute couture to startups, textile designing & manufacturing is growing greener - it's so hot right now, check out Ralph Lauren
Textile dyeing and manufacturing is responsible for 20% of global water pollution and 3% of global CO2 emissions. There are several organisations out to change this. 
Creating a sustainable supply chain for textile manufacturers 
The non-profit California Product Stewardship Council (CPSC) has released a report demanding that the textile industry quickens its transition to sustainable manufacturing and circularity, as well as reducing the volume of waste it produces and creating a sustainable supply chain.
The CPSC has also called for extended producer responsibility (EPR) legislation, which will force textile manufacturers to be made liable for:
The recycling, reuse or disposal of products

Funding for garment reuse and repair services

Developing a more sustainable fibre production
Although such legislation is needed, many fashion houses are moving towards sustainability on their own.
Ralph Lauren launches industry-changing and scalable textile technology
Ralph Lauren recently announced the RLX CLARUS® Polo Shirt at the 2022 Australian Open Tennis Tournament, showcasing the brand's latest sustainability effort.
Made with enhanced cotton fibres, it performs similarly to plastic-based synthetic fabrics like polyester and nylon, but without the use of petroleum-based fossil fuels. 
The textile innovation was developed by Natural Fiber Welding, Inc. (NFW), a sustainable material science startup.
"Ralph Lauren is known for timelessness – and for more than 50 years being timeless has meant both leaning into our heritage and fostering pioneering innovation", said David Lauren, Chief Branding and Innovation Officer. "With the introduction of the RLX CLARUS® Polo Shirt, we are using our most iconic product as a canvas to launch an industry-changing and scalable textile technology – a high-performance apparel product that is created with natural fibres for the first time. We're proud to build on the brand's legacy of signature and authentic style, reinvented for the future."
"We are thrilled to continue our partnership with Ralph Lauren. Through this collaboration, we are paving the way for complete circularity with resulting materials that perform similarly to plastic-based synthetic fabrics", said Luke Haverhals, CEO at NFW. "We are pioneering an entirely new system that simultaneously enables all-natural performance fabrics while reducing waste and eliminating the need for synthetic plastics."