Procurement & Supply Chain
Top 10 companies using recycled materials in manufacturing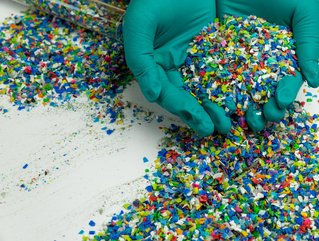 Dell, Adidas, Nike, Patagonia, Garnier, WeWood and more are using recycled materials to manufacture their products for sustainability-minded consumers
As sustainably-sourced products soar in popularity to meet consumer demand, here are our Top 10 businesses using recycled materials to manufacture their products.
With an estimated 5.25trn pieces of plastic in the ocean, it has to go somewhere. Coral Eyewear creates stylish and sustainable eyewear from discarded fishing nets and recycled plastic. Founded by 19-year-old George Bailey in 2019, the company is dedicated to uplifting sustainable solutions and educating fashion and climate conscious consumers about sustainable solutions.
It's time to plant some trees - with WeWOOD. Founded in Florence, Italy, in 2011, WeWOOD uses reclaimed and recycled wood and other materials to manufacture watches.
The company collaborated with Trees For The Future and have planted more than 600,000 trees.
The kids toys company Green Toys uses recycled milk jugs to manufacture bright toys, for imaginative girls and boys.
According to Green Toys, for every pound of milk jugs recycled, enough energy is saved to power a laptop for one month and they have recycled more than 113,312,538 jugs so far.
A division of machinery company Budzar Industries, the plastic manufacturing business provides its customers with 'unparalleled quality' in production, in addition to sustainably manufactured products.
Shini USA uses plastic processor heating and cooling systems and plastic granulators, for Shini USA's plastic waste recycling.
TerraCycle claims to love waste - it uses discarded items viewed as non-recyclable, to sell onto other businesses.
The company has built a network with a vision to reuse these products and offers a product name search so people keen to recycle can see if TerraCycle will accept it, for a stage in its second life.
French cosmetics company Garnier recognises that consumer expectations have changed and that they want to support a brand which is dedicated to sustainable development.
Garnier already uses recycled plastic in its packaging. By 2025, the company will manufacture packaging with recyclable, degradable or reusable material and ensure all Garnier factories are CO2 neutral.
Back in 1993, Patagonia used recycled polyester from plastic soda bottles to make its outdoor clothing.
The company currently recycles bottles, manufacturing waste and worn out Patagonia garments for the polyester fibres used in their clothing range.
The forward thinking company also sells Guppyfriend, a washing bag which reduces the number of synthetic microfibers that could enter the oceans.
Nike worked with programmers, engineers and designers to create the technology behind its Flyknit running shoes.
The manufacturing of Flyknit lowers the volume of material waste used in the shoe manufacturing cut and sew process, by 60%. In addition, every pair is produced using six recycled plastic bottles.
In 2015, Adidas partnered with environmental organisation Parley for the Oceans, which raises awareness about the health of the oceans and the impact of pollution.
Then Adidas got to work. In 2020, just over half of the polyester used in Adidas' products came from recycled plastic waste. The same year, Adidas also manufactured 15mn pairs of shoes made from plastic waste sourced from beaches.
But from 2024, the company will dedicate itself to only using recycled polyester in the manufacturing of its garments.
While plastic bottles pollute the ocean, e-waste from discarded technology plagues the planet. Dell decided to accept accountability and took action. Founded in 1984, Dell is headquartered in Round Rock, Texas. In 2014, Dell collected 4.5mn kilos of recycled plastic, to manufacture its monitors and desktops. It continued to source waste materials from customers' old computers to manufacture new products and later opened the scheme to other tech brands, not just old Dell equipment.