Procurement & Supply Chain
Top 10 sustainable manufacturers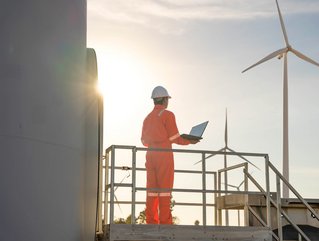 Tesla, Danone, Unilever, BMW, PPG, Toyota, Dassault Systèmes, Fujitsu, Fero Labs & Boulder Labs are our Top 10 sustainable manufacturers
The world will celebrate Earth Day this Friday to the theme of 'Investing In Our Planet'
Here are our Top 10 sustainable manufacturers doing just that…
10. Danone
72% of Indonesians have access to clean water. Danone, which has many food manufacturing plants in the country, has increased its commitment to water sustainability.
"In line with our 'One Planet, One Health' vision, we believe in the strong correlation between nature and people's health. What we consume will impact planet earth," said Karyanto Wibowo, Danone SN Indonesia sustainable development director.
Automation manufacturing company Fero Labs is utilising AI to meet its sustainability goals.
"Traditionally, manufacturers have been reluctant to focus on sustainability as they believe it can impact short-term profits," said Berk Birand CEO of Fero Labs. "Fero upends that thought process, as the software enables manufacturers to optimise for everything at the same time, including sustainability as well as costs, raw materials use, quality, throughput and all other top-line KPIs."
In a new strategic marketing deal, sustainable chemical manufacturing company Bolder Industries will save water and emissions in a deal with Tauber Oil, a petrochemical company.
"We at Tauber Oil are delighted to have a hand in reducing emissions and keeping millions of tires out of landfills every year," said David Tauber, Sr., Chairman of Tauber Oil.
The transport industry is often criticised for its contribution to pollution, but the sector is determined not to be left behind as other sectors embrace sustainability.
In 2024, the BMW Group will begin using cast aluminium wheels, produced from 100% green energy. The group hopes to create a clean supply chain, for one of the dirtiest sectors.
Chemical manufacturer PPG has announced new commitments to increase employee diversity, equity and inclusion. By 2025, the company will have increased its female employee representation to 34% across the world, with Black, Latinx and Asian employee representation standing at 45%.
With many climate activists in their teens, it's important to make sure that the information young people receive is reliable. The Toyota Canada Foundation supports Let's Talk Science and has donated C$600,000 to fund climate education.
Zooming ahead of others in the transport sector, Toyota aims to be carbon neutral by 2050, by paying particular attention to its manufacturing activities.
According to Florence Verzelen, Executive Vice President, Industry, Marketing and Sustainability, at Dassault Systèmes, building a sustainable economy requires transforming the sustainable innovation process.
"Whether in manufacturing or life sciences, virtual twin technology offers companies new ways to innovate by understanding how their decisions affect natural resources, ecosystems and health," said Verselen.
Fujitsu's smart manufacturing solutions offer to transform factories into sustainable powerhouses.
The company is well aware that manufacturing is continuously evolving and it can be tough to keep up - especially when trying to incorporate sustainability.
Fujitsu Australia has agreed to a power purchase agreement to offset its carbon emissions and power its data centres.
As a leading soap manufacturer, Unilever also has a passion for clean water supplies.
Since 2008, the company has saved over €1bn through improving water and energy efficiency across its sites.
Unilever's new Head of Sustainability in North America Niki King is ready to take on the challenge. "I always sought to understand whether sustainability was truly integrated. Eight months into my time at Unilever and it's been quite amazing so far, because it is truly integrated."
Charging into the lead of our sustainable manufacturers, is Tesla. Previously mocked, EV technology is becoming increasingly popular as individuals and businesses seek to lower their carbon footprint. But there is a long road ahead.
"As long as we push hard and are not complacent, the future is going to be great," said Tesla founder Elon Musk in a recent TED talk.