Procurement & Supply Chain
Top 10 vegan food manufacturers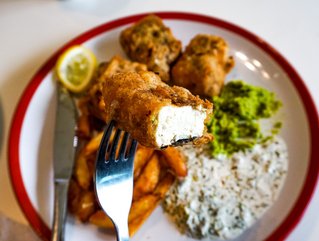 This World Vegan Day we look at the Top 10 vegan food manufacturers: Beyond Meat, Impossible Foods, Hain Celestial Group, Alpro, Quorn Foods Vitasoy & more
Violife is dedicated to creating food which is non-dairy and free from lactose, GMO, gluten, nuts, soy, preservatives, cholesterol and animals.
The company is best known for its range of vegan cheeses and is backed by the world's largest plant based food transformation company, Upfield.
Vitasoy International is a plant-based food and drink manufacturer and distributor.
Established in 1940 and based in Hong Kong, Vitasoy has over 7,000 employees in the country, as well as across China, Australia, Singapore, the Philippines and the USA.
VITASOY markets plant-based beverages and tofu, while VITA is a tea brand. The company balances tasty vegan options with sustainable nutrition and social responsibility with its nutrition based education programmes.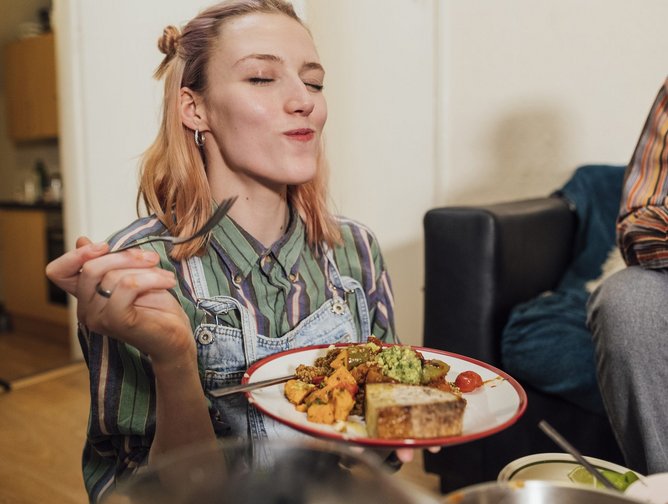 The brains behind Gardein™ crossed the words 'garden' and 'protein' to create 'Gardein': a line of scrumptious meat-free foods from non-GMO soy and wheat, grains and vegetables. The food emulates the taste and texture of familiar foods, with no cholesterol or animal products.
A proponent of Meatless Mondays, Gardein educates consumers on the facts behind the campaign, such as: Eat one less burger a week, it's like taking your car off the road for 320 miles.
Daiya Foods are the creators of a 'revolutionary cheese alternative that tastes, shreds, melts and stretches like traditional cheese' - without the dairy. As the popularity of plant-based food withstands celebrity fads and sustains its popularity, the team continues to apply new methods and technologies to create exciting new foods.
Organic food leader Amy's Kitchen started more than 30 years ago, on a mission to make good food more accessible. Andy and Rachel Berliner named their company after their newborn, Amy, and the company is going strong today.
The family-owned company manufactures 250 products in 23 countries and employs 2,700 people, with manufacturing facilities across the USA.
Perhaps one of the most recognisable names of all vegan foods, Quorn Foods is a plant-eating pioneer facing down the obesity epidemic and the devastation of the climate crisis with diets free from animal products and alternative sources of protein.
Founded in 1985, brands Quorn and Cauldron, have been providing tasty food which doesn't cost the earth using protein cultivated from non-animal sources. Its 2030 ambition is to be a net positive business which provides 8bn servings of food each year.
Alpro was founded back in 1980 and has been calling for a change in typical human diets and urging the move to plant-based. Its mission remains to 'make delicious food that's healthy for you and healthy for the planet', using soya, oats, rice, almonds, hazelnuts and coconut as base ingredients and working closely with its suppliers.
In 2017, Alpro joined the Danone family and in March, the company made the decision to stop its investment in Russia due to the invasion of Ukraine. However, the company continues to manufacture its products to meet the essential food needs of the Russian people.
The Hain Celestial Group is headquartered in Lake Success, New York, and is a leading organic products company, which owns the famous Linda McCartney Foods.
While the company maintains that its mission is to 'build enduring​ health and wellness brands​ that are known and loved by consumers and enrich the lives of employees and all of our stakeholders,' more recently Hain Celestial's UK brands have focused on renewable energy and pollution minimisation and its manufacturing facilities have been through a careful water and energy usage assessment.
Founded in 2011 by Stanford Professor Pat Brown the 'multi-talented and mission-driven team' aims to build a sustainable future with plant-based food.
Eating Impossible Foods made from plants instead of animal meat from animals decreases environmental footprint by using up to 88% less water, 77% GHG emissions and using 47% less land.
Known for its meat-free burgers, sausages and mince, Beyond Meat has many manufacturing facilities across the USA and beyond. In 2018, the company opened a second production facility in Columbia, Missouri, resulting in a three-fold increase of the company's manufacturing space. Meanwhile in China, Beyond Meat operates an end-to-end manufacturing facility in Jiaxing, the company's first outside of the USA, helping to create a global sustainable supply chain of plant-based food.