Procurement & Supply Chain
Top 5 Reasons to Invest in a Supply Chain Management System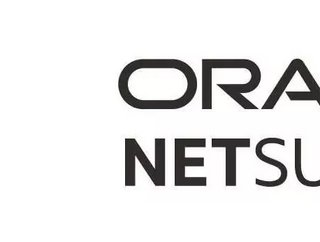 Supply Chain Management is a crucial factor in organisational success today ─ Supply Chain Digital and Oracle NetSuite are here to tell you why...
In a time when technology is transforming the business capabilities, companies are having to adapt their traditional norms and values to suit a new set of consumer demands and expectations. So too are supply chains. Yes, that's right. The globally-spanning supply chain networks created thousands of years ago are also being forced from their stalwart position of steadfast robustness to a contemporary nature of agility and flexibility, to provide resilience in an increasingly volatile world. 
A supply chain is a sophisticated network of relationships, often spanning the globe, shared between customers and retailers; distributors and suppliers, and finally, manufacturers. The aim of the system is to help optimise efficiency and profitability whilst simultaneously matching the supply and demand with logistics and recipients. It can be hard to get a supply chain running optimally, which is why leading tech companies, like Oracle NetSuite, offer ERP () software, which does a lot of the hard work for you, to help businesses continue to thrive in markets saturated with competition. 
ERP systems, I should add, offer a centralised database for a myriad of business processes, reduces manual labour and simplifies business workflows and . Software like provides a dashboard from which users can check out real-time data feeds, collated from every measurable corner of the business so that analysts can measure productivity and profitability in the relevant sectors. You'll be better enabled to run leaner operations, strengthen supplier relationships, forecast with confidence, courtesy of the help you get from timely information and insights provided by the ERP system. 
Top 5 Benefits of Supply Chain Management Systems
1. Total Visibility
When it comes to running your company, it feels great to have a complete overview of business operations, at your fingertips. That is a feeling that supply chain management software can give its users, with advanced analytics and accurate, real-time data on a neat, centralised platform.
2. Risk Management and Mitigation
Almost every company that manages a modern supply chain will have a network spanning the globe; in many cases, thousands of individuals and hundreds of locations are involved. There's a lot that could go wrong over such a wide web. The best ERP systems will help predict and warn you of potential risks across the network, and may source alternative solutions hastily.
3. Forecasting and Inventory Optimisation
A key aspect of supply chain management is the estimation or forecast of potential demand for products and services. helps companies to accurately predict demand, which may result in a minimised inventory ─ fitting into the much-loved 'lean' and just-in-time (JIT) mentality, created and endorsed by Toyota, decades ago. 
4. Automation
Where there is human interaction, there is, unfortunately, the risk of mistakes ─ some costly, some not. ERP systems automate traditionally manual processes, cutting out the human element of activity, to help ensure that inputs and actions are accurate. 
5. Thinking Fast
I've already outlined that the nature of supply chain is, in modern times, incredibly volatile; because of this, companies must think fast and avoid floundering when faced with adversity and rapidly changing market conditions. ERP supply chain management systems, with their integrated data analytics and interconnectivity, help place the facts and figures in front of the relevant people fast. This helps leaders to make snappy decisions in tight spots. 
Investing In The Future
Networks are increasing in size and complexity, while the markets are becoming oversaturated, and competition grows fiercer. To stay on top, you must invest in software and tools that can analyse your current activity and innovate more effective and efficient supply chain management solutions for your future strategies.  
Work smarter, not harder.