Procurement & Supply Chain
Tracking chain of custody for manufacturing brands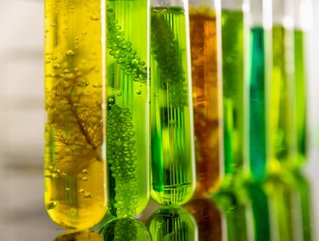 ESG
Eric Linxwiler, Senior Vice President of Retail Solutions at TradeBeyond, discusses ESG, ending forced labour in manufacturing & tracking chain of custody
The days when brands and retailers could turn a blind eye to where their products come from are over. Amid heightened awareness of social and environmental abuses throughout the supply chain, governments around the country are moving quickly to hold businesses accountable for the actions of their suppliers.
The manufacturing supply chain changes
New supply chain due diligence laws are passing by the month across the globe, and America's Uyghur Forced Labor Prevention Act (UFLPA) is one of the strictest. Enacted last summer, the law forbids the importation of any goods produced or manufactured wholly or in part in the Xinjiang region of China on the presumption that were made with forced labour. It's not sufficient for businesses to simply stop importing from Xinjiang, since U.S. Customs is authorised to stop shipments from any country of origin. Indeed, initial enforcement statistics for the UFLPA show that the majority of the 3,588 shipments detained during the first nine months of the law have originated from countries other than China.
The law's scope covers all sectors and industries. When the law first went into effect, Customs singled out cotton, tomatoes, and polysilicon as high priority commodities, but the agency has stressed that its enforcement priorities will evolve in response to changing data and intelligence about which products are most at risk. The agency has already started scrutinising additional categories including aluminium, steel, PVC, and auto parts. Detainments under the law are likely to increase going forward, as Customs hires new agents and Congress continues to call for much tougher enforcement of the law.
To comply with the UFLPA and avoid potentially long and costly shipping detainments, brands and retailers need to implement two tactics in tandem: prevention and documentation. Retailers can drastically reduce the risk of forced labour in their supply chain by more closely vetting and monitoring their suppliers and strategically cutting high-risk vendors from their supplier base through supply chain mapping. This creates visibility into a company's supplier base, allowing them to document all factories and suppliers involved in the transformation of raw materials into finished goods. Amid the growing complexity of the supply chain, this transparency is critically necessary for brands to make the most responsible procurement decisions.
Supply chain mapping alone isn't enough to ensure compliance with the UFLPA, however. Retailers must also implement a system for tracking and documenting the complete chain of custody for all material components of every product they source. These records are key for rebutting the UFLPA's presumption of forced labour.
In newly expanded guidance that Customs shared this winter, the agency writes that importers must be able to provide documentation detailing "the order, purchase, manufacture, and transportation of inputs throughout their supply chain." Examples of that include records substantiating the parties involved in the sourcing and manufacturing of goods; documentation of the payments for and transportation of raw materials (including invoices, contracts, purchase orders, and other proofs of payment); and transaction and supply chain records (including packing lists, bills of lading, and manifests).
This poses a challenge for brands and retailers, since most lack the proper systems to document the full provenance of their products and centralise supplier information, especially beyond the first and second tier. Even for businesses with vast supplier networks, however, the process can be made manageable by a multi-enterprise supply chain platform, which can help them easily collect and organise the documentation they need to adhere to the UFLPA and other global ESG regulations.

Eliminating forced labour and preventing detainments in manufacturing
In response to demand from our consumers, my company TradeBeyond recently introduced a chain of custody tracking system as part of our platform's order management module. It introduces a failproof process for tracking chain of custody and linking relevant documentation to purchase orders, including invoices, declarations, and bills of lading, while creating safeguards to prevent orders with unfulfilled requirements from being shipped.
Our system lets retailers clearly define all their chain of custody requirements for each order to their suppliers, including optional and mandatory documentation. Vendors can then easily see a buyer's requirements and attach all documentation. The system streamlines traceability processes for retailers while serving as a crucial safeguard by ensuring that all required documentation is centralised so it cannot get misplaced in lost emails with critical attachments.
In addition to introducing crucial visibility by centralising documents in a readily accessible location, the system automatically flags any problems with chain of custody so merchandisers can correct them before shipments hit the water. As an additional safety measure, smart notifications alert retailers about orders that have unmet requirements. Visual dashboards conveniently show users at a glance how many orders have outstanding chain of custody issues, and whether key documentation has been requested, submitted, approved, or rejected.
This technology will increasingly become standard as businesses continue to adjust to the UFLPA's new normal, especially as reports mount about long and extremely costly detainment delays under the law. Of all the shipments detained so far under the UFLPA, more than half are still awaiting a decision from Customs, according to the latest agency's latest data. Companies in violation of the law could face fines of up to USD$250,000, on top of the costs of wasted merchandise and missed retail windows.
Having an advanced platform to obtain, track, and organise critical chain of custody documentation can help companies avoid these long detainments, and more importantly, it can prevent them from sourcing from high-risk suppliers in the first place. This is the kind of due diligence that's necessary for businesses to permanently eliminate forced labour from their supply chains.


Eric Linxwiler is Senior Vice President of TradeBeyond.