Procurement & Supply Chain
Vaccine manufacturing increases from South Africa to Canada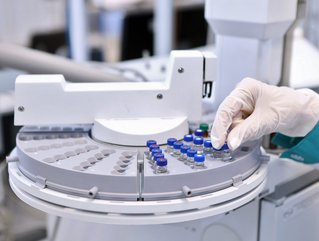 Aspen Pharmacare & the Gates Foundation have teamed up for vaccine manufacturing, after Canada contributed US$11m for global vaccine manufacturing
Vaccine manufacturing in Africa to boost supply chain
Aspen Technology (AspenTech) combines decades of process modeling expertise with artificial intelligence and machine learning to progress digitalisation within the pharmaceutical, biopharmaceutical and life sciences industries.
The Gates Foundation Guided works to help all people lead healthy, productive lives. In developing countries, it focuses on improving people's health and giving them the chance to lift themselves out of hunger and extreme poverty.
The Coalition for Epidemic Preparedness Innovations (CEPI) is a team of public, private, philanthropic, and civil organisations, launched at Davos in 2017, to manufacture vaccines against future epidemics. CEPI's 5-year plan lays out a US$3.5BN roadmap to compress vaccine manufacturing timelines to 100 days and create a "library" of vaccine candidates for use against known and unknown pathogens.
Earlier this year, Aspen made a deal with the Serum Institute of India, to manufacture Aspen-branded vaccines in Africa at its South African factories, since production of the COVID-19 vaccine has slowed down.
Aspen Pharmaceuticals have an agreement with the Gates Foundation and the Coalition for Epidemic Preparedness Innovations (CEPI) to receive US$30m in funding to manufacture vaccines for Africa.
Aspen will manufacture vaccines for Pneumococcal, Rotavirus, Poly valent Meningococcal, and Hexavalent.
This will expand and stabilise the supply chain of affordable vaccines manufactured in Africa.
Canada's vaccine manufacturing contribution for Latin America and the Caribbean
Canada has contributed over US$11m for an initiative to accelerate vaccine production across Latin America and the Caribbean.
The contribution is designed to:
Increase vaccine production across Latin America and the Caribbean and quicken their response time for the next virus
Showcase autonomation in healthcare emergencies
Improve access to other medical supplies.
"We thank the Government of Canada for this generous and timely contribution, which will be crucial in making the region better prepared for future challenges," said Carissa F. Etienne, Director Pan American Health Organisation.