2025: product lifecycle management market to reach US$36.bn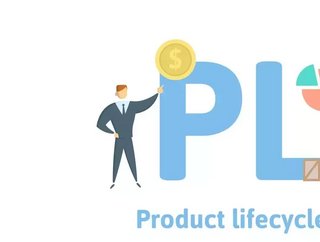 Study conducted by Grand View Research predicts global product lifecycle management to reach US$36.09bn by 2025...
In a recent study conducted by Grand View Research , the organisation expects the global product lifecycle management market to reach US$36.09bn y 2025 - expanding at a CAGR of 6.2% between 2020 and 2025, though the recent outbreak of COVID-19 may temporarily slow down the growth of the market. 
According to the organisation, the demand for product lifecycle management (PLM) solutions that support complex functionalities, is a result of the rise in smart factories and smart value chains, with the integration of internet of things (IoT) platforms as the main driver. 
In addition to IoT, emerging technologies such as cloud computing and high speed internet connectivity are also key drivers of this growth, as well as vendors making significant investments in developing product innovation platforms, next generation interoperability and integration capabilities.
Key predictions from the report:
Simulation, testing and change management sector is expected to register the highest CAGR due to increased production capacities and reduced time to market
Consultancy is also expected to expand fast due to growing awareness of the advantages of PLM solutions and the need for advice on the best solutions for an organisations digital transformation
SaaS deployment is also expected to register among the highest due to improved scalability, flexibility and security, with the growing shift towards cloud PLM deployment increasing the need for SaaS solutions
SME segment is also expected to register high when it comes to CAGR due to rising demand for software integration capabilities among SMEs
Healthcare end use segment is anticipated to be the latest growing segment driven by increased compliance of regulatory mandates in medical device manufacturing, with pharmaceutical companies driving the boost of PLM solutions 
Asia Pacific (APAC), is expected to see a huge growth due to an increase in industrial manufacturing activities in the region, and the increased investment from the public and private sector into industry 4.0 and smart and connected industry initiatives 
Advancements made in product lifecycle management solutions
Due to the increased use of IoT technologies, vendors are incorporating analytics capabilities, alongside artificial intelligence (AI) and machine learning into their product lifecycle management (PLM) solutions. As well as integrating their PLMs with IoT platforms to provide their customers with the capability to link real time operational data into the PLM platform to obtain insights. 
As a result the insights gained from the integration will help to optimise product usability, quality, maintenance and service performance. With these advances in next generation technologies, IoT capabilities have become a vital differentiator in industry 4.0 and smart manufacturing.
Such advancements include the adoption of cloud, artificial intelligence, big data and communication technologies, which are expected to propel the demand for PLM solutions across various industries including industrial manufacturing, retail, energy and utilities, transportation industries, and healthcare.
Many large enterprises are adopting a cloud first strategy when deploying their software and systems. While vendors are making investments in enhancing PLM capabilities for hybrid, private and multi tenant deployments. However, most PLM deployments are focused on SMEs and non-traditional industries.
For more information on manufacturing topics - please take a look at the latest edition of Manufacturing Global.