3D manufacturing: UMaine advances wind blade development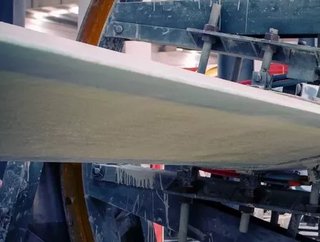 The University of Maine Advanced Structures & Composites Center has been awarded US$2.8mn to advance wind blade development with additive manufacturing...
The US Department of Energy Office of Energy Efficiency and Renewable Energy has awarded The University of Maine Advanced Structures and Composites Center (UMaine Composites Center) with US$2.8mn for the development of a rapid and low in cost additive manufacturing (3D Printing) solution to fabricate large, segmented wind blade molds.
"The University of Maine remains a leader in additive manufacturing and wind energy technology, and this funding will harness researchers' expertise in both areas. We are thrilled that the Department of Energy continues to invest in UMaine's cutting-edge research and prioritizes the advancement of our state's clean energy economy and the creation of good-paying jobs," commented Sens. Susan Collins and Angus King.
In addition to the funding provided for the project, UMaine Composites Center will also collaborate on a US$4mn award to Oak Ridge National Laboratory (ORNL) to apply robotic deposition of continuous reinforcing fibers in wind blades.
"Building on a decade plus of research excellence in nanocellulose, composites and wind blade testing, University of Maine researchers and students will apply this knowledge to additive manufacturing, transforming large wind blade development and accelerating innovation in this growing market. I congratulate all of the UMaine researchers and students for continuing to advance transformational research to help grow Maine's clean energy economy. We thank the Department of Energy for its partnership and our Congressional delegation for their continued interest and incredible support for this world-class research and development underway right here in Maine at our university," added University of Maine President Joan Ferrini-Mundy
Currently innovations for large wind blade technology are costly and time intensive, due to tooling and large blades costing upward of US$10mn and a time to market of 16 to 20 months. 
"Very large wind blade molds will be printed on the world's largest polymer 3D printer located at the UMaine Composites Center using recyclable bio-based materials reinforced with wood. By combining cutting-edge 3D printing manufacturing with bio-based feedstocks, our team estimates that new blade development costs can be reduced by 25% to 50% and accelerated by at least 6 months. Molds produced using these materials can be ground up and reused in other molds, making them a more sustainable solution," stated Habib Dagher, executive director of the Advanced Structures and Composites Center.
For more information on manufacturing topics - please take a look at the latest edition of