3M to invest $135m in Tennessee manufacturing facility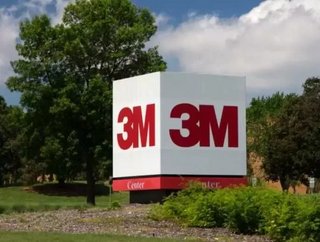 3M has announced plans to buy a large manufacturing facility in Tennessee, U.S. to develop products for the oil, gas, and automotive industries. The com...
3M has announced plans to buy a large manufacturing facility in Tennessee, U.S. to develop products for the oil, gas, and automotive industries. The company is expected to invest $135 million and create 100 new jobs in the area.
Tennessee Governor Bill Haslam and Economic and Community Development Commissioner Bill Hagerty joined 3M Company officials in Nashville to announce the company's investment on Friday afternoon.
3M will buy a 772,000-square-foot building located on 160 acres in the Eagle Bend Industrial Park. It's part of the company's efforts to expand its North American manufacturing operations, a press release said.
"We want to welcome 3M to Tennessee and thank the company for its investment and the new jobs that will be created in Clinton," Haslam said. "Here in Tennessee, we work to create a business-friendly environment that attracts new companies to the state while helping them grow and succeed, and today's announcement brings us one step closer toward our goal of becoming the No. 1 location in the Southeast for high quality jobs."
"The Tennessee brand continues to be strengthened as companies recognize and utilize our state's strong infrastructure, business-friendly environment, and quality workforce," Hagerty said. "3M is known around the world for its wide array of exceptional products, and I am pleased to see that the company has chosen Tennessee to expand its manufacturing operations while adding to our state's outstanding workforce."
3M plan to be operational in the fourth quarter of 2015, with renovations starting as early as this month.
"I could not be prouder or happier to have 3M Company choose Anderson County as a place to work and grow their business," Anderson County Mayor Terry Frank said. "3M has nothing short of an incredible track record of innovation that touches just about all of our lives, and we're thankful for their continued commitment to hard work and progress. Their decision to locate here is a testament to the commitment of our economic development team to bring jobs and investment, and help industries accomplish their goals."
"We are honored to have the 3M Company as a part of our community," Clinton Mayor Scott Burton said. "This Fortune 500 company is known worldwide for their products, innovation and growth potential. We would like to thank the state of Tennessee and Tennessee Valley Authority for their roles in bringing 3M to Clinton. The city of Clinton has been blessed over the past 12 months with the announcement of over $270 million in new capital investment and 1,200 jobs."
"TVA and Clinton Utilities Board congratulate 3M on its announcement to locate in Clinton and create new quality jobs for community residents," TVA Senior Vice President of Economic Development John Bradley said. "TVA is pleased to partner with the state of Tennessee, Anderson County Economic Development Association, and the city of Clinton to help employers like 3M invest and grow in our region.