5 Minutes With Bain & Company's Karim Shariff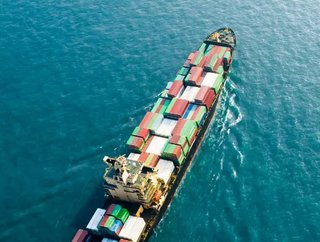 Karim Shariff, Partner at Bain & Company Middle East, sits down with Manufacturing Global to discuss end-to-end transparency in the supply chain
How important is end-to-end supply chain transparency for the industry?
Transparency, resilience and sustainability of the supply chain are priorities that can't be ignored. The pandemic highlighted the obvious dangers to any business with a supply chain that cannot operate in a crisis. But resilience also comes with huge benefits for companies that are able to continue serving their customers and to meet their increasingly changeable demands. Similarly, companies that lack sustainability and transparency can find their products penalized by regulators and scorned by customers, while companies that can point to sustainable practices and products are rewarded.
What is the best strategy for organisations to achieve end to end supply chain transparency?
To achieve transparency, companies are adopting so-called "control towers," with an ultimate goal of creating resilient, self-healing supply chains and seamless collaboration among the players along the chain. Technical sophistication ranges widely today: 
Some control towers provide real-time data across the full supply chain and can predict suboptimal events or disruptions.
Many focus on limited portions of the supply chain, with batched data and less ability to predict.
None yet have the deep transparency that industry-wide data standards and sharing would make possible. But we predict that day is not far off.
With the right data, control towers can provide much of the information needed to understand what's happening within the supply chain—across supplier tiers, during the conversion process and all the way into the customers' hands.
Managing the operations and economics of supply chains with the same tool used to manage sustainability, which was often not the direct responsibility of supply chain organizations in the past, also makes sustainability and transparency an integral part of overall supply chain decision making—both at the input level and during the conversion processes.
The increasing push for circular supply chains that recapture and reuse raw materials at the end of a product's life cycle depends heavily on traceability. Tracing materials is an integral part of transparency; being able to trace materials throughout the product life cycle is a prerequisite for feeding them back into the conversion process for reuse, recycling or remanufacturing. The benefits of having such transparency allows reduction in the consumption of raw input materials, and these circular supply chains are not limited to a single company's value chain. Often, materials are recycled by third parties and later fed into another sector's value chain as substitutes for virgin raw materials. To fully capture these opportunities, companies also need visibility into supply and demand – and not just into the supply chain.
What technology can organisations adopt to achieve end to end transparency?
Assembling a next-generation technology stack is needed to facilitate end to end supply chain transparency especially when it comes to data collection, analysis and sharing. Most companies lack a platform specifically designed to provide visibility and traceability across the supply chain. Instead, they typically try to combine legacy ERP solutions with homegrown visualization and analysis. But these systems weren't built for that purpose, and their ability to automate traceability and visibility with multiple ecosystem partners is limited. At the same time, making a big new technology investment in this rapidly evolving space carries risks of its own, with technology providers entering the supply chain market with solutions from many different angles.
Information led: Some solutions center on providing aggregated industry information, benchmarks and market intelligence to empower decision making.
Certification led: Other solutions provide environmental, social and governance ratings based on shared information.
Software led: Yet another set of solutions employ use cases and information sharing as enablers (for example, data analytics engines or cloud storage solutions), point solutions focused on one set of supply chain priorities, or end-to-end supply chain engines.
Service led: Consulting services provide strategic advice that builds on the insights delivered by software or data aggregation solutions.