5 Minutes With Blue Yonder's Hong Mo Yang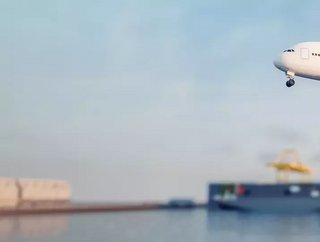 Hong Mo Yang, SVP & GM, Manufacturing Sector, Blue Yonder speaks with Manufacturing Global on the importance of smart supply chains in manufacturing
1. What does it mean to have a smart supply chain, and what is its role in manufacturing?
A smart supply chain is one that that uses technology to increase efficiencies, self-optimize and respond intelligently to changing demand and disruptions. For example, by using artificial intelligence (AI) and machine learning (ML) to automate processes, the supply chain can make smart decisions without the need for human intervention. This could be figuring out a Plan B for getting a delayed component shipment to the factory floor on time or flagging in advance that a staffing shortage could delay production.
2. What significance does having a smart supply chain have for manufacturers, what value does it provide an organisation?
 Adopting technologies such as AI and ML helps manufacturers to keep up with changing demand by enabling them to predict problems before they arise and navigate through disruptions. It allows businesses and manufacturers to keep one step ahead of customer buying behaviour rather than simply responding to these incidents when they have already occurred.
3. What role does technology play in creating a smart supply chain?
The pandemic has seriously disrupted supply chains around the world, forcing businesses to make decisions and react at short notice. Machines make it possible to react as quickly and as intelligently as possible – for example, using ML to identify where delays or failures may occur. ML can operate at a granular level, for example inspecting individual loads and predicting which delivery is at high risk of failure, then algorithms can reroute deliveries if there's a breakdown. The entire process can be automated, from planning through to execution.
ML can also help manufacturers prioritise where goods are needed most urgently so that production and delivery commitments can be met. Humans, on the other hand, often need days to make such decisions and are prone to making errors when dealing with a large amount of data and facing tight deadlines. Machines can deal with such things unemotionally, quickly making the right decision based on data, meaning that the traditional sequential approach to planning may well be coming to an end.
4. What are the top three trends in smart supply chains?
The top three trends are AI/ML, digital supply chain twin, and the growing demand for data scientists to support the new technologies. As mentioned earlier, there are many use-cases for AI/ML across the supply chain. From predicting demand and anticipating disruptions to optimizing transportation routes, resource planning and customer fulfilment strategies, AI/ML is widely implemented to drive efficiencies, automation, and enabling greater visibility and integration across the supply chain network.
To help supply chain leaders make the right decisions across the end-to-end supply chain, a digital twin is critical. By creating a digital representation of the physical supply chain, companies can leverage the digital twin to make local and global decisions, increase situational awareness, and evaluate the impact of various scenarios with confidence. More importantly, organizations can anticipate the impact of decisions on strategic business objectives such as revenue growth, margin control, and customer satisfaction targets.
And as companies continue to invest in new technologies across AI/ML, IoT and robotics, combined with requirements for companies to aggregate higher volumes of data across internal and external resources, the demand for data scientists will grow. Today, data scientists are working to solve many challenges, such as modelling data and building plans to make the supply chain more sustainable, improving response times and agility with greater visibility and control, and automating decision making processes with AI/ML and big data to enable companies to make smarter and more strategic business decisions.