6 reasons why Apple would succeed as a global automotive manufacturer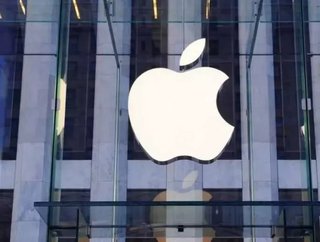 Apple set news wires alight at the suggestion of it developing an electric vehicle to rival the likes of Tesla and Google. The California-based tech fir...
Apple set news wires alight at the suggestion of it developing an electric vehicle to rival the likes of Tesla and Google. The California-based tech firm has reported put 'a few hundred' employees to work on a secret project, which is tasked with developing an electric car. While Apple often tests ideas that don't get released, the work underscores the company's long-held desire to play a greater role in the automotive space.
Apple well placed to break into the automotive sector, due to the fact that connectivity is a key trend in the industry. With Apple's track record to developing highly intuitive connected devices, this could be a ripe opportunity for the company to develop a new arm of its business.
Furthermore, with a market capitalization of more than $700 billion, Apple needs to continue growing sales of its iPhone - its largest revenue generator - while also expanding into new markets, such as automobiles, if it's to reach a $1 trillion valuation, says experts.
So it is clear then, that Apple has serious advantages compared with some of its Silicon Valley counterparts when it comes to breaking into the car market. But what are its strengths as a potential automaker? Manufacturing Global finds out.
1. $178 billion cash
The automotive industry is cash hungry and Apple has almost $180 billion in the bank. While Apple lacks experience of building cars, money talks, meaning they could afford to poach top talent from other successful carmakers. Not to mention, the have the capital to develop new technology, which would appeal to consumers.
2. The ultimate mobile device
Many automakers are looking to integrate mobile devices into their cars. Apple is one step ahead in this regard, owing the world's most desirable hand held device, the iPhone. Apple has built its fortune on creating products that are aesthetically pleasing, user friendly and real-world applicable – it even has a range of car-ready tech from example mapping software, petrol station locators and more ready to go.
3. Expertise in the sector
Believe it or not, Apple actually has a unique mix of executives with tech and auto experience. The company has long hired engineers from the automotive space, often with experience in supply chain management, battery technology and user-interface experience.
Luca Maestri, Apple's chief financial officer spent 20 years at General Motors in areas of finance and operations. Eddy Cue, the influential senior vice president of Internet software, is a car enthusiast and on the board of Ferrari. Steve Zadesky, vice president of iPhone product design, who is leading Apple's car effort, spent time working at Ford earlier in his career. Marc Newson, a well-regarded industrial designer who joined Apple's secretive design team last year, did a high-profile concept car for Ford in 1999.
Furthermore, recent reports suggest Apple is also attracting top talent from companies such as Tesla, to strengthen its automotive pool of expertise.
4. And extensive retail network
Apple already has a giant retail network, which spans the globe. Unlike many other technology providers, Apple opened its own showrooms and sold its products direct to the consumer – it would likely do the same with its vehicles, giving it's the pace and flexibility to keep up with demand.
5. Apple knows how to operate in a global market
The automotive business has a global complexity like few other industries, with regulatory, marketing and logistics issues that can trip up the capital-intense business on any given day. Apple, which designs its products in California but depends upon contractors to assemble them mostly in Asia, is used to managing an on-time supply chain around the world and handling the complexities of currency swings throughout global markets. CEO Tim Cook built his reputation at Apple for his ability to navigate those global operations.
6. Loyal fan-base
Finally, Apple has one of the most loyal fan-bases in the world. Despite the high cost of its tech products, consumers buy into the 'Apple lifestyle' and will shell out the extra cash to own their devices. If Apple can emulate this success in the automotive field it's on to a winner.