Absolute EMS opens new industry 4.0 production facility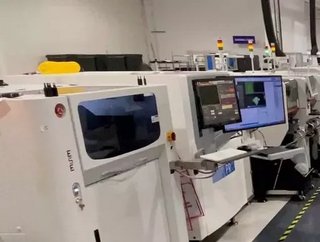 Absolute EMS opens new industry 4.0 production facility in Silicon Valley...
In an announcement made by Absolute EMS, the company has opened a new industry 4.0 production facility in Silicon Valley in partnership with engineering consultant OLogic. The two organisations will work together to combine the technology and startup ecosystem to develop and launch groundbreaking technology.
Absolute EMS has recently upgraded their San Jose, CA, factory with some of the most sophisticated equipment in the industry to provide the capabilities to produce advanced technology for its technology clients. 
Their recently installed production lines are fully automated and connected, allowing the machines to talk to each other in real-time to improve efficiency, reduce errors, and control the supply of parts to the production lines for optimum uptime and agile production capabilities. Absolute EMS reports that the benefits of such capabilities include saved time, reduced costs and improved quality. 
With customer focus being a key competitive advantage for Absolute EMS, the company has incorporated the capability for automatic logging at all stages "for date code, lot code of components, and even board placement, post-production batch issues can be tracked and traced to the highest accuracy, providing faster customer service response and improved customer satisfaction."
Working with many large technology companies and startups to build production-ready products, OLogic has been working with Absolut EMS to take products from early design stage, through to Minimum Viable Product (MVP), to market launch.
About Absolute EMS
Founded in 1996, Absolute EMS provides leading manufacturing services via its high-technology EMS facility. Originally servicing the medical industry, Absolute EMS since its inception, has broadened its operating industries to include Medical, Military, Industrial, Networking, and Engineering.
For more information on manufacturing topics - please take a look at the latest edition of