Accenture: Digitally Innovative Manufacturing Consultants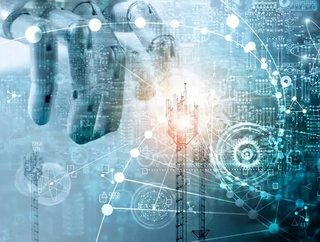 Accenture features in our Top 10 Digital Manufacturing Consultants in Manufacturing Global's July Magazine, we take a closer look at the firm...
Accenture is a leading, global professional services organisation that provides a broad range of services in strategy and consulting, interactive, technology and operations, with digital capabilities across all of these services. The organisation combines unmatched experience and specialised capabilities across over 40 industries - powered by the world's largest network of Advanced Technology and Intelligent Operations centres.
Supply Chain and Manufacturing
Supply chains today are under pressure like never before as a result of the global disruption caused by COVID-19. They need to be agile and responsive to outmaneuver uncertainty in a world that brings fresh challenges and opportunities every day. To combat this, creating a customer-focused supply chain that operates faster with more agility is key. It's important to boost efficiency through zero-based optimisation and to fuel future growth through greater resilience, sustainability, transparency and trust, while enabling people to work differently and better through the transformative power of data and digital technologies.
Accenture also helps manufacturing clients to integrate networks and drive operational excellence to meet cost and quality objectives as well as drive strategy and execution with the latest thinking in technology and digital. The organisation empowers companies to reimagine and transform their supply chains for tomorrow - harbouring a positive impact on the business, society and the planet. 
Digital technologies and the acceleration of global networks have made manufacturing unrecognizable from 10 years ago and are scaling the streamling of the entire product manufacturing value chain, from R&D through production and on to customer delivery and support.
Manufacturers are under increased pressure like never before to fill orders quickly while reducing costs and achieving a high standard of quality. While each company and industry are unique, common characteristics are shaping their new manufacturing requirements, including:
The rise of global manufacturing networks and capabilities driven by demanding customers.
A functionality-shift from hardware to software and IoT that is accelerating time to market.
The need to optimize and manage physical networks to increase flexibility and reduce operating costs.
The importance of supporting end-to-end Manufacturing Operations Management to improve quality and controls.
In 2019, Accenture ranked first in Top 10 Manufacturing Service Providers 2019 report. The report states that, of all providers assessed, Accenture has the most mature services for manufacturing. These include sales and marketing, supply chain, manufacturing support, aftersales services and sustainability services. The HFS analysts emphasise Accenture's deep expertise of the manufacturing sector, innovative yet process driven culture and industry-oriented go-to-market, which allows it to understand clients' businesses in-depth. HFS also highlights Accenture's strong thought leadership, disruptive innovation ideas and continued investment in Industry X.0 — Accenture's approach and capabilities to help clients master the digital reinvention of industry.
Tapati Bandopadhyay, Vice President, Research at HFS, said: "Accenture came out as a clear leader in terms of innovation abilities, strength of vision in the Industry X.0 narrative, and execution with demonstrable proof-points. Deep domain expertise and talent strength are their critical value levers that help clients pivot and transform traditional and complex manufacturing organisations into digital entities with agility. They have also been among the best ones in the industry in terms of managing acquisitions for talent, growth, technology and assimilating & leveraging the added capabilities in a dynamic and flexible manner."
Interested in who else made our Top 10? Click here!