Accenture: industrial manufacturing post COVID-19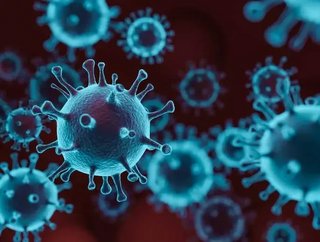 With COVID-19 evolving at unprecedented speed and scale, we take a look at the ways industrial equipment manufacturing can manage the effects on operati...
With COVID-19 evolving at unprecedented speed and scale, we take a look at the ways industrial equipment manufacturing can manage the effects on operations.
In its most recent report, Accenture stresses that "no industry is immune and the industrial equipment is no exception."
"Industrial equipment companies are grappling with the immediate impact of COVID-19 as both their manufacturing and supply chain operations are being disrupted, and their customers' own operations face similar challenges. This is having an exponential effect down the whole supplier network, hitting industrial equipment companies with a lag, but at full force nonetheless," comments Accenture.
With industrial equipment companies already facing economic uncertainty, the COVID-19 pandemic has further added a layer of complexity to the challenging environment.
Current global industrial equipment industry statistics:
US$3trn in revenue, representing 25% of manufacturing GDP (21% in the US, 25.4% in Europe and 32.9% in Japan)

Its workforce represents up to 30% of all manufacturing employees
"Industrial equipment manufacturers must act now to preserve the integrity of their operations and protect their people while preparing for the ramping back up of their operations and the future post COVID-19," says Accenture.
How to manage the current situation 
"There is no 'one-size-fits-all' solution," highlights Accenture, due to the scale and diversity of the sector. With global operations relying on international supply chains, which are currently under immense pressure, business continuity and prioritisation should be the main focus for organisations.
"The scale of the impact on supply chains eclipses anything most Industrial companies have had to deal with. And right now, companies must ensure the most resilient supply chain possible whilst protecting their workforce," says Accenture.
Three key requirements for organisations: 
Establish a command center and begin rapid response deployment

Rapidly adjust operations and continue response cycle

Establish an ongoing operating capability
"All of this must be done with a specific focus and prioritisation on their customers' core needs, as client-centricity continues to be of the essence."
At the same time, organisations need to harness virtual working where possible to keep people safe whilst maintaining the highest level of productivity.
"This change in the current ways of working will clearly stress existing IT infrastructure and systems. System resilience is of the utmost importance putting even more pressure than before on technology teams and IT infrastructure across the whole enterprise," says Accenture. 
"Digital channels must be leveraged to their fullest extent to keep commercial links with customers and partners as well as the products, machines and assets in operation."
With lockdowns emerging all over the world, current cash reserves within industrial equipment organisations "can only afford a full lock-down of business for a maximum of 2-3 months. Yet those same cash reserves are also vital to prepare the company to ramp up business and go back to industrial markets."
Requirements for companies:
Repriorities investments and put on hold all non-essential investment programs

Establish cost reduction initiatives across the enterprise with immediate and longer term impacts
"This makes managing the Covid-19 crisis a timeline battle: the remaining cash buffer vs the necessary financial demands to revive the company," comments Accenture.
Reinventing the industrial equipment industry
Accenture states that, while focusing now on maintaining their customers' core operations, companies should also start anticipating the ramping back up of the business. "They must take a longer-term view and think through the post COVID-19 implications."
"There are several critical business capabilities industrial equipment manufacturers will have to adjust," adds Accenture. 
Anticipated changes to the industry:
Differentiated and resilient supply chains by customer segment 

Resilient and distributed IT infrastructure and systems 

Digital channels and ecommerce platforms.
"Industrial Equipment companies will need to scale their leverage of digital across the enterprise and its ecosystem – from PoC to scale deployment. But this requires rethinking the portfolio of products with an acceleration of the development of digital services," says Accenture.
SEE ALSO:
For more information on manufacturing topics - please take a look at the latest edition of Manufacturing Global.