AE Aerospace trials 5G to transform productivity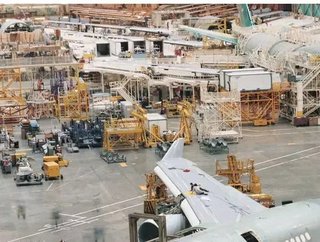 AE Aerospace becomes first UK SME to deploy a 5G private network to transform manufacturing productivity...
In an announcement made by AE Aerospace, the UK SME has become the first in the country to deploy a 5G private network in collaboration with WM5G, W5G and BT to transform manufacturing productivity.
Founded in 1996, AE Aerospace operates a high precision engineering facility as well as produces parts for the likes of Rolls Royce, Raytheon UK and Moog. 
"We are delighted to have been chosen by WM5G, W5G & BT to develop the 5G Technology which will fast forward our Glass Factory, Servitized programme; by improving our productivity & flexibility, reducing costs and lead time for our customers. Post Covid and BREXIT, we believe that this support will be a driving force, enabling the UK Manufacturing sector to compete on the world stage," commented Peter Bruch, Managing Director at AE Aerospace.
The trials
AE Aerospace believes that its three 5G enabled trials delivered via the project will improve productivity, as well as provide existing clients with a better quality of service and new business models, revenue and opportunities.
AE Aerospace hopes that the 5G trials powered by BT's EE mobile network will help to maximise machine time, provide more accurate assurance that parts have been machined to specification with speed and efficiency, and eliminate the need to re-work or replace damaged components. 
The manufacturer aspires to set a new precedent for the SME aerospace sector.
"This latest investment reinforces BT's commitment in working with WM5G and W5G to support regional businesses in adopting innovative technologies to significantly enhance workplace productivity. As we've seen through our work with W5G and Worcester Bosch, 5G is the perfect enabler for Industry 4.0, and presents unprecedented control, transparency and understanding of operations," commented Sarah Walker, BT director for corporate and public sector in the Midlands.
"The 5G Private Network will not only drive operational efficiencies and accelerate digital transformation for AE Aerospace, but it will also stimulate economic rejuvenation of the manufacturing sector, a critical industry for the West Midlands and the wider UK," she added.
For more information on manufacturing topics - please take a look at the latest edition of