Amazon develops first device manufacturing line in India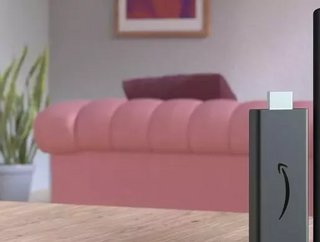 Amazon announces plans to establish its first device manufacturing line in India for the local production of Fire TV sticks...
Partnering with Cloud Network Technology - subsidiary of - Amazon has established its first device manufacturing line in India. 
At its Chennai plant, Amazon will produce its Fire TV sticks locally, which is said to have an annual capacity of hundreds of thousands of units. Production is expected to be operational later this year (2021). 
"We are delighted to announce Amazon's first manufacturing line in India to produce hundreds of thousands of Fire TV Stick devices every year, catering to the demands of customers in India. This further reiterates our commitment to the Government of India's 'Make in India' initiative," commented global senior vice president and country leader at Amazon India.
With plans to continuously evaluate its manufacturing capacity based on domestic demand for the devices, Amazon's plans to establish a device manufacturing line at its Chennai plant aligns with its wide plans to partner with the government for a self-reliant India (Atmanirbhar Bharat), as well as its commitment to invest US$1bn into the country. The investments will focus on digitising 10 million small and medium businesses by 2025, as well as create one million additional jobs.
"India is an attractive investment destination and is poised to become a major player in the global supply chain in the electronics and IT products industry. We welcome Amazon's decision to set up a manufacturing line in Chennai, as it will enhance domestic production capacities, and create jobs as well," said , Minister for Communications, Electronics & Information Technology and Law & Justice. 
"Amazon is a global company but Amazon India must evolve as a truly India company deeply connected with Indian business community and culture," he added. 
For more information on manufacturing topics - please take a look at the latest edition of