Big data, social media, and the cloud essential to the success of Made In India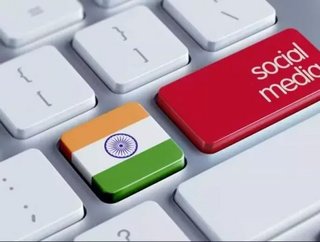 The global manufacturing industry is in a state of major change and consumers are at the centre of this transformation. Purchasing patterns have been re...
The global manufacturing industry is in a state of major change and consumers are at the centre of this transformation. Purchasing patterns have been redefined due to the ubiquity of information being consumed via mobile devices and on social networks. A highly informed brand agnostic consumer wants a wide variety of customized products and doesn't want to wait. This evolution in consumer behaviour is shaking up the entire supply chain; manufacturers, distributors and retailers.
In the midst of these developments, and due to significant political and economic developments, Indian manufacturing suddenly finds itself under the spotlight. Global enterprises are making a play in the sector, and foreign investments are pouring in.
The launch of the 'Make in India' program has injected some much needed impetus into the sector. The campaign has made proposals that will help the sector reduce costs and gain access to a skilled workforce, as well as credit at lower interest rates. Specific pro-manufacturing measures like the reduction of customs duty on raw materials and machine parts, along with an overarching impetus to improve infrastructure are being considered as steps in the right direction. There also appears to be a dedicated effort towards reducing bureaucratic hurdles which will further enhance the conduciveness for investors to invest in the sector.
The vision of the 'Make in India' project is to revitalize the Indian manufacturing industry especially for small and medium enterprises and make it an attractive investment destination. But to really bring this vision to fruition, the sector needs to invest in technology solutions like iBPMS that amalgamate their traditional strengths but also help leverage Social, Big Data and the Cloud. This will drive the sector's ability to adopt new business models and respond to changes in consumer demand both in India and globally.
Driven by technology, the following trends will influence the industry in 2015:
1. The rise of SMAC and Big Data: Social, mobile, analytics and cloud or commonly referred to as SMAC will drive the resurgence of the manufacturing sector. According to a recent report, Underpinning the future of manufacturing is the extraordinary advancement in IT to support and speed up processes throughout the manufacturing enterprise, from R&D to manufacturing operations, from supply chain to business intelligence. The transition from the 2nd IT Platform (client/server applications) to the 3rd IT Platform (based on cloud, mobility, social business, and Big Data analytics technologies) promises to create a real-time, collaborative, decision-making environment that will be pivotal to supporting manufacturers as they make the shift from a transactional to a real-time business.
2. Global or Next shore Manufacturing: With rising logistics cost and wages in developing markets, and the incessant pressure to accelerate time to market due to the retailer and consumer demands, more companies will find themselves shifting their manufacturing strategies from outsourcing overseas to developing products closer to where they will be sold. Globally local manufacturing or 'Next-shoring' will give manufacturers much needed agility in replenishing stock inventory which means the consumer gets his product quicker and warehousing, shipping costs are reduced.
3. End-to-End supply chain transparency: End-to-end supply chain transparency will be a crucial marketing strategy for the future. Manufacturers that maintain a clear line of sight with regards to supply, demand, and capacity across their supply chain will foster collaboration among trading partners and ensure more effectiveness, responsiveness, and robust overall performance.