Bilfinger UK: Making digitalisation a reality in the process industry
By Mark Kelly, Head of Digital and Innovation, Bilfinger UK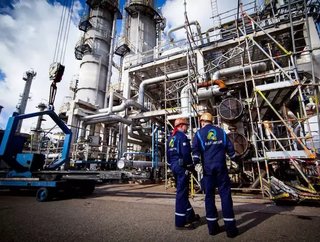 Widely regarded as the next industrial revolution, industry 4.0 and digitalisation are providing the opportunity for unprecedented levels of connectivit...
Widely regarded as the next industrial revolution, industry 4.0 and digitalisation are providing the opportunity for unprecedented levels of connectivity between systems at all levels of our operations. This brings with it the potential to unlock whole new levels of productivity on our facilities. So how do process operators introduce digital monitoring, analysis and control? Mark Kelly, head of digital and innovation at Bilfinger UK, explains.
Most manufacturers will be familiar with using process monitoring and automation to boost efficiency, reliability and outputs.
But a new revolution is taking place that promises to unlock further performance enhancements: digitalisation.
For manufacturers who rely heavily on industrial processes – chemical plants and manufacturing facilities, for example – digitalisation can facilitate advanced analysis to drive efficiencies, making predictive decisions based on real-time data and give a deeper understanding of the relationship between all process parameters.
Digitisation vs digitalisation
Firstly, it's important to understand what we're trying to achieve here and it can be summarised by the following two words: digitisation and digitalisation, and there are important distinctions between them.
Digitisation simply means carrying out activities digitally rather than using analogue systems. For example, taking paper-based maintenance processes onto tablets or database systems or using electronic recording and reporting. There are undoubtedly efficiencies to be gained from doing this, but it is not the focus area for Industry 4.0.
Digitalisation on the other hand, means truly understanding processes and the long-term benefits of implementation of digital solutions. This is about continual learning and transformation, building a solution based around a value case that allows us to continually improve processes and use this information for multiple functions.
Nothing new?
Of course, using digital sensors to monitor key aspects of a process within a plant is nothing new to most manufacturers, especially those running complex processes to make products at scale. But the major difference when it comes to full-scale digitalisation is the ability to understand the links between all of the processes happening across a facility.
With the latest generation of smart surveying equipment and custom-built cloud platforms, making plants digitally accessible is now easier than ever.
Gathering data in a format that allows disparate process metrics to be centrally visible in one place lets operators, managers and owners visualise the complex relationships between all of the parameters involved, providing the opportunity for new optimisation strategies.
Where do we start? - Building a solid base
The first step when considering any digitalisation project is to build the value case. In most instances, the best starting point is your existing plant data, assessing the process as it currently operates and understanding all aspects of how it is monitored, operated and maintained, together with the associated costs. Applying analytics to existing data can be a powerful way to highlight opportunities for process improvements.
In order to achieve buy-in from all stakeholders, the implications of this approach from an operational perspective should also be considered. This is vital in mitigating any impact and facilitating a successful implementation.
Installing the right hardware
With the essential groundwork laid for the project, teams must engineer the practical solution that will capture data on all the required parameters, providing the real-time information needed for telemetry and effective decision-making to be possible. 
SEE ALSO:
Naturally, this will often include data from sensors that monitor a range of variables, such as tank levels, flow rates, temperatures, vibration and power consumption. However, this does not necessarily mean a completely new suite of sensors and equipment. In many instances there will be data from existing systems that can be used and fed into a new digital platform.
Revealing the bigger picture
Outside of the traditional sources of process data, digitalisation allows us to bring many other data sources into play. Maintenance and operational data, for example, can be factored in to allow us to make production decisions based around maintenance and asset conditions and vice versa. External sources such as weather data can also be factored in for processes where, say, humidity is a consideration and used for production planning.
The next step is to build a platform that can collate, analyse and visualise the raw digital information generated by all of these sources in order to produce actionable insights.
Technology has become increasingly sophisticated. Just five to 10 years ago, giving operators centralised monitoring and control capabilities for a large process would have required a complex and expensive bespoke build. Now, with the availability of cloud-based dashboards, this functionality is much more affordable.
These platforms can enable remote access to real-time information on every process parameter, so an owner or operator doesn't need to be on-site to get a detailed overview of how a process is running.
Operational efficiency and continuous improvement
The key aim with all of this is continual improvement of operational efficiencies and a reduction in the associated costs. 
There are many tell-tale signs that can indicate a piece of process equipment needs maintenance, which include changing levels of throughput, vibration, noise or power consumption among others.
Monitoring these variables makes it possible to build algorithms that can identify and understand sub-optimal behaviours in the system. This means problems can be flagged early and corrective action taken, whether it's a small tweak to the process or a full interruptive maintenance procedure.
The predictive approach this allows can minimise down-time and avoid unexpected failures that can have costly implications for the business commercially and operationally, and even dangerous knock-on effects on the rest of the procedure.
Beyond automation
There are many good reasons to reduce reliance on human input when it comes to managing manufacturing processes, including fast and consistent response to changing conditions that can lead to boosted productivity.
If data will be the underpinning of the next industrial revolution, then building a digital picture that brings every parameter of the process into one place is an important step on the way for manufacturers, so that artificial-intelligence-based systems have the data they need to make optimal decisions.
In fact, analysis and visualisation of data is really the 'hard bit' when it comes to improving process performance. Often, the adjustments that will be made based on the intelligence will be opening or closing valves, raising or lowering temperatures or other physical interventions, which could well be much easier to automate.
What's for sure is that digitalisation of plant operations is no longer a futuristic notion and the technology not only exists but has become widely available and affordable. For any manufacturer still carrying out much of their process monitoring manually, the arguments for investing in digitalisation are clear.