Blue Yonder: optimising the manufacturing supply chain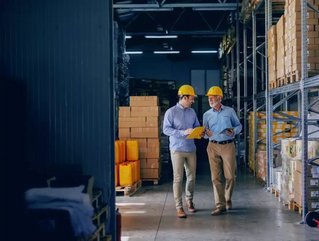 Having featured in July's issue of Manufacturing Global, we take a closer look at Blue Yonder's manufacturing services...
From forecasting demand and planning for parts availability to optimising warehousing, transportation and delivery, Blue Yonder helps its customers fuel business success.
Blue Yonder offers:
Supply Planning and Replenishment
Through shorter product life cycles, new competitors and expanding partner-supplier networks, it's important to sense, process, plan and respond to changes in real-time. Blue Yonder supply planning and replenishment capabilities helps companies stage the right inventory throughout their distribution network, minimising stock outs while maximising inventory turns in the supply chain.
With decreasing product life cycles, demand fluctuations and more granular customer segmentation, intelligent decision support for production planning and scheduling functions have never been more vital. By balancing demand with the right material, capacity and due-date constraints can efficiently align the activities of production control, manufacturing and procurement planning which empowers its customers to outmaneuver the competition and satisfy its customers at the right cost.
Most leading organisations use inventory optimisation to segment their portfolios in addition to multiple dimensions that reflects the value of each product for each customer. This allows for the competitive advantage to be built, as well as align inventory planning, inventory strategy and inventory execution within the strategic business for service, production and distribution.
When potential risks, opportunities or threats transform supply chain plans, it's vital to act quickly and efficiently to get back on track. Sales and operations planning will provide a cross-functional approach to integrated business planning that seamlessly incorporates all moving parts across the supply chain. It's fundamental to develop actionable revenue, cost and margin targets and unite the entire supply chain around achieving them. 
Did you know?
Blue Yonder was voted a Leader in all four of Gartner's Magic Quadrants.
Luminate Logistics Overview
Blue Yonder's Luminate Logistics offers an end-to-end execution platform to help drive flexible, fully autonomous distribution networks. Having been built on top of the industry's first AI/ML-based supply chain platform, Luminate Logistics empowers organisations to recognise problems before they happen, get machine learning based recommendations for action and minimise risk while capitalising on opportunities. 
Some of the key benefits include:
Improve productivity with integrated labour, seamless robotics onboarding and resource orchestration.
Improve customer loyalty with enhanced visibility that helps sense, predict and pivot when supply chain disruptions occur.
Reduce costs by taking advantage of the logistics network and partner ecosystem.
Decrease administrative overhead by reducing manual task manipulation to focus on value-added activities.