BT, Ericsson, NVIDIA, Hyperbat Collab for 5G VR Digital Twin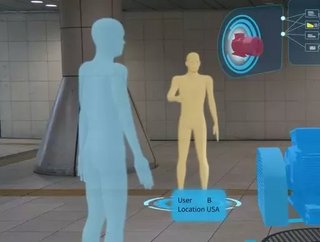 Hyperbat partners with BT, Ericsson, and NVIDIA to create a world-first, 5G-enabled virtual reality technology that accelerates manufacturing processes...
, a UK-based vehicle battery manufacturer, has teamed up with , , and graphics card and gaming-tech specialist , to create what is being classed as a "world-first" 5G, virtual reality (VR) digital twin solution.
A "digital twin", for those who aren't too sure, is a virtual representation that serves as the real-time digital counterpart of a physical object or process. Ever since listed digital twins in its , back in 2016, manufacturers have been adopting the technology and using it to simulate potential scenarios throughout their workflows and in upcoming products.  
With the release of the 2017 report, Gartner officials stated that "billions of things will be represented by digital twins, a dynamic software model of a physical thing or system". The following year, digital twin technology was once again , and researchers suggested that "with an estimated 21 billion connected sensors and endpoints by 2020, digital twins will exist for billions of things in the near future." 
While I can't claim to know exactly how many digital twins exist today, it's clear that they're an increasingly popular method of operating within the allowing "manufacturers to run scenario simulations with their upcoming products to help understand potential usage, reliability, and efficiency".
Why a 5G VR Digital Twin?
The gist of Ericsson's is this: by allowing collaboration between remote Hyperbat teams in the United Kingdom, using an interactive virtual 3D engineering model, companies will be able to "significantly speed up" the manufacturing process for hybrid and electric vehicle production.
To achieve this, BT and Ericsson have been tasked with rolling out the 5G mobile private network, replete with edge compute, to support what was billed as an Industry 4.0 solution. This network will connect Hyperbat's design, engineering, and manufacturing teams based across the country.
"Bringing remote teams together in VR to collaborate and refine manufacturing processes will produce great efficiencies and innovations," said David Weinstein, director of virtual reality and augmented reality at NVIDIA. "This 5G VR digital-twin solution -- powered with NVIDIA RTX technology, CloudXR, and NVIDIA RTX Virtual Workstation software -- will enable real-time immersion for teams both on the factory floor and remotely."
The Untethered 5G Native Experience
According to Hyperbat and its partners, the "untethered 5G native experience" will allow both design and engineering teams, wearing the world's first 5G-enabled VR headset, powered by the , to physically engage with a 3D life-size hologram model through a "single, self-contained device." 
"The solution comprising high bandwidth and low latency 5G connectivity, integrated by Ericsson's D-15 Lab in Santa Clara, California, will enable Hyperbat to deliver engineering projects at scale. This will empower teams to improve build efficiency within their manufacturing processes, whilst removing current complexities between product management systems, supply chain, and factory operations."
, a specialist in connecting different teams in various industry sectors to boost productivity, is also part of the project. The new VR headset will run on their Radical platform, enabling Hyperbat to use cloud-based VR within computer-aided software. 
Executive Insight
On the development, , Ericsson VP Digital Services in the UK and Ireland, told Manufacturing Global: 
"In times of unprecedented change, when British businesses must be more flexible, agile and adaptable than ever before, the combinatorial effects of new and emerging 5G technologies can play a fundamental role in rapidly reshaping British industry and ensuring a critical edge within highly-competitive sectors such as manufacturing.
5G has the potential to inject nearly £15bn in additional economic growth for the UK in coming years, delivering British enterprise up to five times the ROI. At Ericsson, we are collaborating with technology ecosystem partners and industrial frontrunners such as Hyperbat to develop this next era of British industry and ensure that low latency, high reliability and high bandwidth 5G connectivity can deliver the full transformative value for British business and society.
The Hyperbat use case is a perfect example of how the combination of 5G, edge computing and immersive AR/VR technologies can deliver game-changing improvements in operational efficiency and automation, as well as lowering enterprise infrastructural costs. This proof of concept truly is a demonstration of future British industry."
Hyperbat said that the 5G-based 3D engineering solution is near completion and that results from this collaborative effort are expected in early summer.