Building resilience: preparing for a post COVID-19 world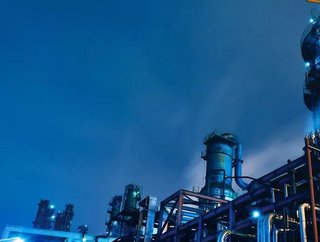 Abdulrahman Al-Fageeh, Executive Vice President, Petrochemicals, SABIC on building resilience and reparing for a post COVID-19 world...
Chemicals companies, like many other manufacturers, are exposed on multiple fronts to the disruptions wrought by the COVID-19 outbreak. In addition to the shared challenges faced by all manufacturers, including managing supply chain and logistical issues, chemical companies are also dealing with the impact of feedstock price volatility and fluctuating customer demand in end markets. Despite these hardships, there is a great impetus on global chemical players to ensure their resilience given the industry's essential role in providing the necessary materials to sustain modern day life.
Considering these uncertainties, decision-making is becoming increasingly challenging, as businesses need to make investment and capital decisions that span several years and take even longer to generate fruitful returns. Looking ahead to the containment of the virus and an eventual economic recovery, chemical companies should consider what the industry's recovery may look like, and plan for what steps they can take now to position themselves as well as possible in a post-COVID-19 world. It is therefore essential to understand what trends are being reignited resulting from the pandemic, so that strategies can be calibrated around them accordingly. 
Factors shaping the post pandemic world, including digitalization, decarbonisation and a retreat from globalization, have been on the agenda of the chemicals industry for some time. However, the impact of the pandemic has brought a renewed focus on these trends and will force companies to fast-forward their strategic responses to such developments or risk being left behind. At SABIC, we have employed a three-part strategy to address the megatrends impacting our industry. These will help us prepare for long-term growth in a post COVID-19 world. 
Embracing Digitalization
No recent single event has underscored the importance of embracing digital technologies in the chemical business like the pandemic. Embracing digitalization is a crucial step in navigating the setbacks of the pandemic for all global chemical players as it provides a significant opportunity for improved quality and cost savings. It does this by enabling more efficient design, operations, customer connectivity and maintenance of assets. Chemical companies can use advanced analytics to extract key information for management from the large amounts of unstructured data that is generated. This information can then be used to optimize how plants are run and to make better-informed, speedier decisions across the full range of a chemical company's business processes. Expert analysis estimates digitalization holds the potential to increase the industry's bottom line by as much as 10-20 percent. This kind of bottom line potential can help pay for the investments we will need to make in carbon control efforts going forward.
Fostering Innovation
Innovation is key to unlocking sustainable solutions. This will be even more critical in a post pandemic world, given the increased scrutiny on the climate as GHG emissions plummet as manufacturing and heavy-duty transport shut down across the globe. At SABIC, sustainability and innovation are inexorably linked. In 2019, we made a strategic decision to integrate our Sustainability practice with our Technology and Innovation function. We expect this to accelerate innovation for process technologies and product development, while helping us meet customer demands and society's desire for sustainable solutions. Our commitment to the circular economy is integral to this, driven by our concern for the impact of plastics on the environment, the search for new ways to reuse and re-purpose materials and a desire for effective regulation. These priorities are driving our investments in circular product-solutions and our growing ability to accept chemically recycled feedstock. 
Strategic partnerships
The pandemic has catapulted a shift towards de-globalization, with US-China relations becoming even more strained since the outbreak. This creates incentives and opportunities for increasing the domestic manufacture of chemical products. China, for example, is expected to become increasingly self-sufficient in the production of many chemicals in coming decades. One way to address the desire for local supply in key markets is to build strategic partnerships in those markets. Engaging with trusted local partners can provide faster entry into higher growth markets and access to established distribution networks. This will not only allow chemical companies to increase their global footprint and widen their portfolio, but also allow chemical players to share the high cost of investments in capital-intensive projects, while remaining focused on their key capabilities. 
While the measures outlined do not provide an umbrella solution to many of the macro and microeconomic challenges that will affect our industry, they provide an understanding of how we can leverage the trends that will shape the future of our industry in a post-COVID-19 world. Moving forward, we have a strategic imperative upon us as a sector to ensure we embrace these principles, building resilience and continuing to provide the necessary materials to sustain modern day life. This is crucial for our success following the pandemic. 
While this challenge is uncharted territory for any global player in the international marketplace, the chemical industry is well placed to successfully navigate this new terrain given that challenges are not new to our industry. The cyclical nature of our business has consistently forced us to remain resilient in the face of uncertainty. But it's our ingenuity that has always allowed us to come out stronger on the other side.
For more information on manufacturing topics - please take a look at the latest edition of Manufacturing Global.